Banking giant Barclays has insisted activist investor Edward Bramson should not take a seat on its board as it revealed flat profits and a £150 million hit to cover Brexit disruption.
Chief executive Jes Staley, who is preparing to meet Mr Bramson next month, urged investors to reject the corporate raider's attempts to muscle in on the bank's board.
He said: "The board will recommend unanimously to our shareholders that a seat not be offered to Bramson at the AGM (annual general meeting).
"We don't believe that he needs a seat to engage with management."
His comments came as the bank reported pre-tax profits of £3.49 billion for 2018, largely flat against £3.54 billion in 2017.
Results included a £150 million provision to cover the impact of Brexit uncertainty on the UK economy, which it said followed recent downgrades to the growth outlook.
The Bank of England recently slashed its forecast for 2019 growth to 1.2% – which would be the lowest since the recession in 2009 following the financial crisis.
It follows similar moves by rivals, with Royal Bank of Scotland taking a £100 million charge for Brexit in October, while HSBC put by 165 million US dollars (£126 million) for the UK's EU withdrawal on Tuesday.
Barclays said its bottom-line profits were also dragged lower by £2.2 billion of conduct and litigation charges, including a £1.4 billion settlement with US authorities over its sale of mortgage-backed securities in the lead-up to the financial crisis and £400 million for payment protection insurance (PPI) mis-selling.
With these excluded, underlying pre-tax profits lifted 20% to £5.7 billion.
Shares rose 3% as the results showed a resilient performance from the group's investment bank.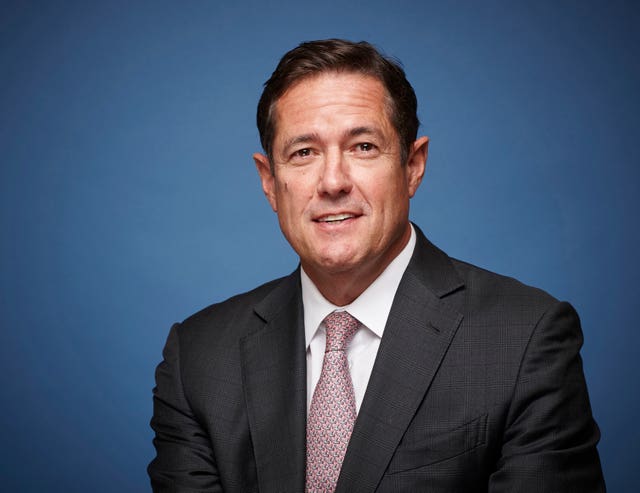 The figures confirm Barclays weathered a tough end to the year that saw turbulent markets hamper many of its investment banking rivals, with fourth quarter equities revenues up 4% and fixed income down by a better-than-feared 6%.
Overall income from the group's corporate and investment bank held largely flat, edging 1% lower to £9.77 billion.
Mr Staley said the results are "supportive of the bank's strategy" in the face of criticism from Mr Bramson over the investment bank performance and calls for higher returns to investors.
Mr Bramson's investment vehicle Sherborne Investors – through which the New York-based investor has built a 5.5% stake – has submitted a resolution to Barclays to be considered at the AGM on May 2 to appoint him to the board of directors.
Mr Staley said he wants to hold constructive talks with Mr Bramson, but took the opportunity in the results to pledge to return more money to investors through dividends and share buybacks.
Barclays' results showed an after-tax profit of £1.4 billion, compared with a £1.9 billion loss in 2017 when it was weighed down by charges and the £2.5 billion in losses on the sale of Barclays Africa Group.
In the bank's annual report published alongside the results, it revealed Mr Staley was paid a total of £3.4 million for 2018 – down from £3.9 million in 2017 after seeing £500,000 of previous bonuses clawed back following an investigation into his attempt to uncover a whistleblower.
He was also fined £642,430 by the regulator over the matter.
But he still received an annual bonus of £1.1 million for 2018.
The report also showed 430 employees earned over £1 million in 2018, including six who took home more than £6 million.
Overall, the bank shared out £1.6 billion in bonuses and commission among staff, up from £1.5 billion in 2017.
Laith Khalaf, senior analyst at Hargreaves Lansdown, said: "It's not all been plain sailing, but shareholders can be relatively happy with progress at Barclays in the last few years.
"After clearing the decks, the bank now needs to show what it can do unfettered by restructuring and litigation headaches."