A bespoke chinos retailer has trousered £8.5 million to drive its rapid growth.
Direct-to-consumer menswear business Spoke has secured the cash injection to fund the company's international growth and expand its product range.
The fast-growing start-up, which was launched by Ben Farren in 2014, received the financial backing from lead investor Business Growth Fund, as well as shareholders Forward Partners, Oxford Capital, and 24 Haymarket.
In the last year, the company posted sales over £15 million and the founder believes the company has the foundations to grow sales to more than £100 million.
Mr Farren said he believes the business could continue to double in size in each of the next two years as it eyes new avenues to drive growth.
The business launched specialising in chinos but has expanded its product range to also sell denim products, polo shirts and corduroy.
The founder said he saw a gap in the market to produce trousers with an increased focus on ensuring the "perfect fit" and using machine learning to find the right products for customers.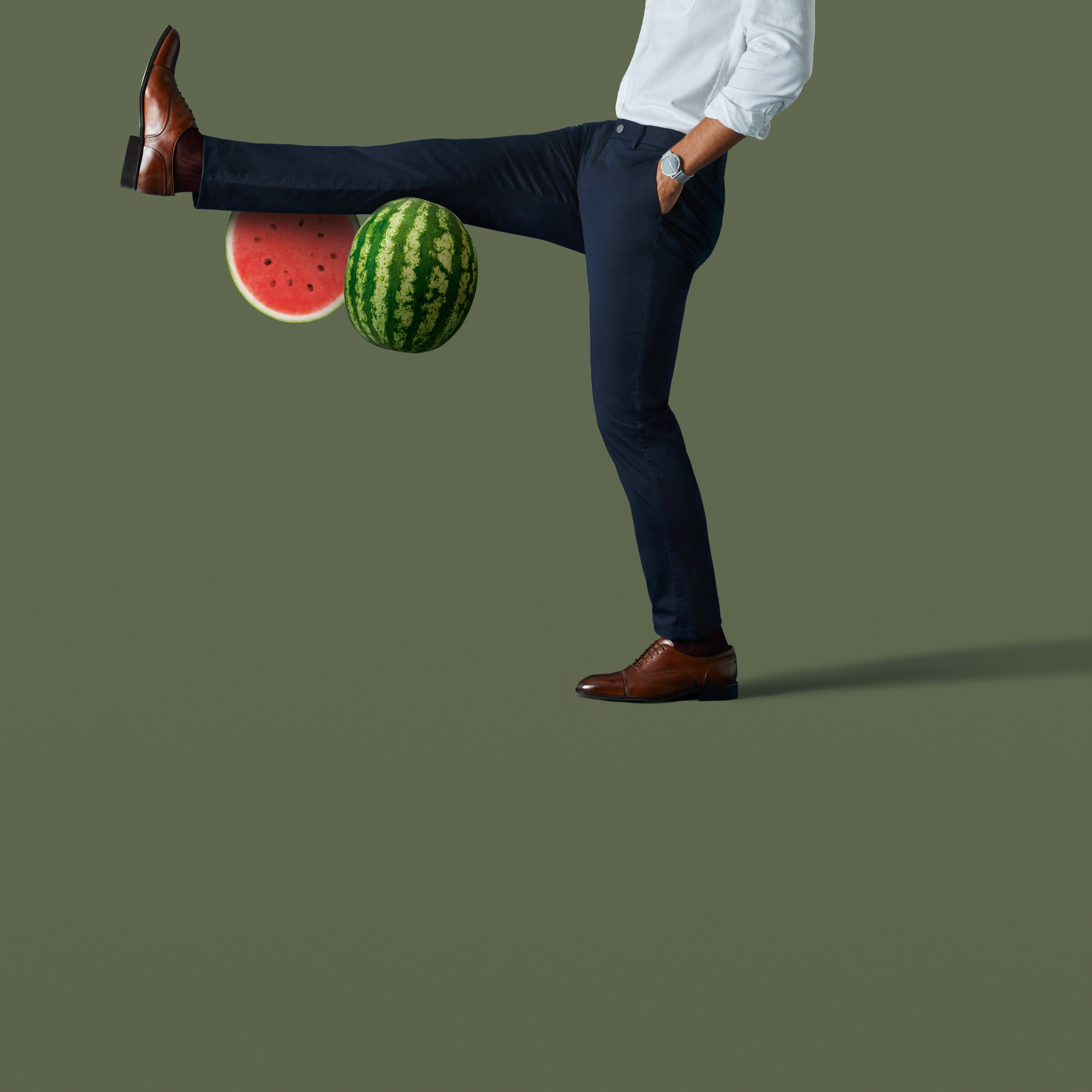 It offers more than 50 different styles with more than 200 different sizes and uses online "fitting tools" to help customers find their ideal product.
Spoke's growth comes amid a challenging period for traditional high street retailers and is one of a clutch of online challenger brands rapidly expanding.
But the company said it still sees a future for bricks-and-mortar retail, stating that it could open its own outlets further down the line, but with a focus on creating an experience for shoppers and driving sales through the online business.
Mr Farren said: "There is still a very significant majority of people that continue to buy their clothes offline and to leave all of that revenue on the table seems unnecessary disabling.
"I think there's probably some kind of retail showroom model that we can adopt in the future. To combine that with e-commerce could make a proposition that's really compelling."
The online retailer has also expanded internationally, with around 15% of sales currently outside of the UK, and said it hopes to drive this global growth on the back of the latest funding round.
Spoke currently retails in the US and the company said it sees a significant growth opportunity in the US market.
Tim Rea, who led the Business Growth Fund's investment, said: "There are currently seismic shifts in retail and the menswear market – and Spoke is a clear emerging leader in the space.
"We were very impressed with Ben and the management team, the quality of the product and the strength of the brand that has been created in such a short period of time."