Marks & Spencer has revealed stronger-than-expected profits for the past half-year after it was buoyed by a surge in food sales.
The company, which has undergone a significant turnaround plan in recent years including a raft of store closures, said it will hand shareholders a dividend for the first time since the Covid-19 pandemic hit, as a result of the performance.
Chief executive Stuart Machin said the business saw strong sales momentum continue into October, with customers responding well to Christmas products.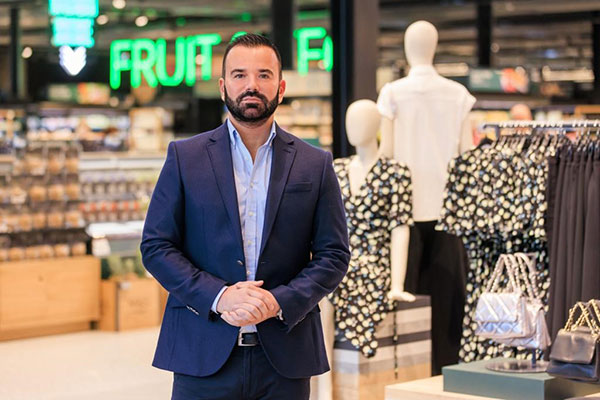 Christmas food orders are up 25% against the same time last year, as he said demand for some seasonal products has started earlier this year.
However, M&S warned that the outlook for consumers remains "uncertain", flagging the impact of "the highest interest rates in 20 years, deflation, geopolitical events, and erratic weather".
It came after the retailer posted a pre-tax profit of £325.6 million for the six months to September 30, up 56.2% on the same period last year.
Analysts had predicted it would reveal a profit of around £276 million.
Meanwhile, revenues increased by 10.8% to £6.13 billion for the period, boosted by a 14.7% rise in food sales.
It said growth in the grocery arm was driven by investment into improving value amid a continued inflationary backdrop.
Meanwhile, its clothing and home division witnessed a 5.7% rise in sales, with particularly strong demand for holiday clothes and denim.
M&S said it also benefited from a cost reduction in its logistics networks as well as improved currency and freight rates.
Mr Machin said: "Our strategy to reshape M&S for growth has delivered strong results in the first half.
"We have maintained our relentless focus on trusted value, giving our customers exceptional quality product at the best possible price.
"There will be challenges and headwinds in the year ahead, and progress won't be linear, but we are ambitious for future growth and are driving what is in our control."
Peel Hunt equity analyst Jonathan Pritchard described the update as "embarrassingly good".
"Marks & Spencer is making strong steps towards a full recovery," he said.
"The food offer is as good as it has ever been, and the clothing and home ranges are improving but not quite there yet.
"The cost saving programme has underpinned the strong profit growth and International could be interesting in time."
Shares in the company jumped 9.5% to 246.7p on Wednesday morning as a result, meaning they have more than doubled over the past year.