Pub giant JD Wetherspoon has revealed a jump in sales over the past quarter as it saw strong demand for its value-focused drink and food offer.
It comes as hospitality chains have reported resilient demand from customers despite the continued increase in the cost of living.
Wetherspoons, which runs 816 pubs across the UK, said it witnessed a 9.5% rise in like-for-like sales over the 14 weeks to November 5.
This growth was particularly driven by a 10.7% increase in its bar sales.
Meanwhile, it reported food sales grew by 8.2%, sales through slot and fruit machines was up 10% and hotel room sales were up 6.2% for the period.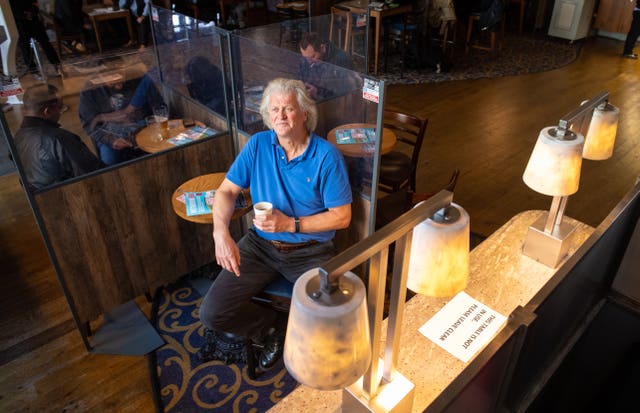 During the latest quarter, the pub group said it opened one new pub at Heathrow airport.
It also sold four pubs and surrendered the lease of six other pubs.
The update comes a month after the company revealed it swung back to a profit as it continued its post-pandemic recovery.
Wetherspoons chairman Tim Martin said inflation pressures "have eased" in recent months but stressed that inflationary pressures are still high above pre-pandemic levels, "putting pressure on suppliers and the wider economy".
He added: "Sales in the first 14 weeks of the financial year have continued the pattern of gradual improvement which has followed the ending of lockdowns and restrictions.
"The company is increasing investment in existing pubs in the current financial year to approximately £70 million.
"Areas of investment include new staff rooms, changing rooms, glass racks above bars and air conditioning."