Lloyd's of London is to invest £52 million into racial equality causes after a report found it played a "significant role" in the transatlantic slave trade.
The chairman of the world's largest insurance market said it was "deeply sorry" and stressed its commitment to addressing current inequalities.
Nevertheless, the firm was accused of "reparations washing" and a "PR" exercise by campaigners.
An independent review by Johns Hopkins University into the links with the slave trade found there was a "significant role" from the London marketplace between the 17th and 19th centuries, with some individuals using influence and knowledge to develop and defend slavery systems.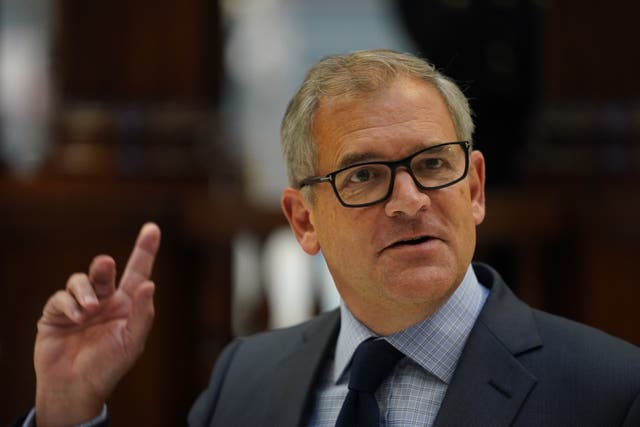 The research found that Lloyd's formed "part of a sophisticated network of financial interests and activities that made these activities possible".
Researchers examined documents from the marketplace's archives, which included ledgers showing insurers providing policies for ships leaving Liverpool as part of the transatlantic slave trade.
The report was funded by the Mellon Foundation and Lloyd's stressed that it held no editorial control over the findings.
Lloyd's said it will now invest £40 million into communities and regions affected by the slave trade.
It will also invest £12 million into a programme aimed at supporting the recruitment and progression of black and other ethnic minority employees.
Bruce Carnegie-Brown, chairman of Lloyd's, said: "We're deeply sorry for this period of our history and the enormous suffering caused to individuals and communities both then and today.
"We're resolved to take action by addressing the inequalities still seen and experienced by black and ethnically diverse individuals: which is why we've launched Inclusive Futures, a comprehensive programme of initiatives to help these individuals and communities progress from the classroom to the boardroom."
However, Kehinde Andrews, a professor of black studies at Birmingham City University, criticised Lloyd's after it stopped short of direct reparations.
He said the efforts by the firm amounted to "reparations washing".
"This is PR – giving an apology, making some commitments, but this is not serious," he said.