Financial markets have got off to a slow start in the UK as meagre gains across the FTSE 100 failed to offset losses as Ashtead shares tumbled.
The UK's top share index closed just about in the red after a quiet session for traders, amid a more lively day for British politics.
The Chancellor is due to deliver his autumn statement on Wednesday, after Prime Minister Rishi Sunak promised tax cuts to boost economic growth.
The FTSE 250 lifted slightly higher on Monday but the more internationally focused FTSE 100 slipped into the red and below the 7,500 mark.
It was down 7.89 points or 0.11% to close at 7,496.36.
Ashtead Group sunk to the bottom of the index after the equipment rental firm said earnings are set to miss previous expectations, sending its shares down by more than a 10th.
The business said it has been hampered by a "quieter hurricane season" and fewer natural disasters such as wildfires, as well the Hollywood writers' and actors' strikes, which have weighed on sales.
It was a mixed session for other European markets, with Germany's Dax closing 0.11% lower and France's Cac moving 0.18% higher.
In the US, trading started on the front foot with the S&P 500 up 0.4% and Dow Jones up 0.3% when European markets closed.
The pound enjoyed a rebound against the US dollar, hitting a two-month high during the day. It was up 0.35% to 1.25 dollars by the time markets closed.
The price of Brent crude oil surged by 2.65% to 82.75 US dollars per barrel.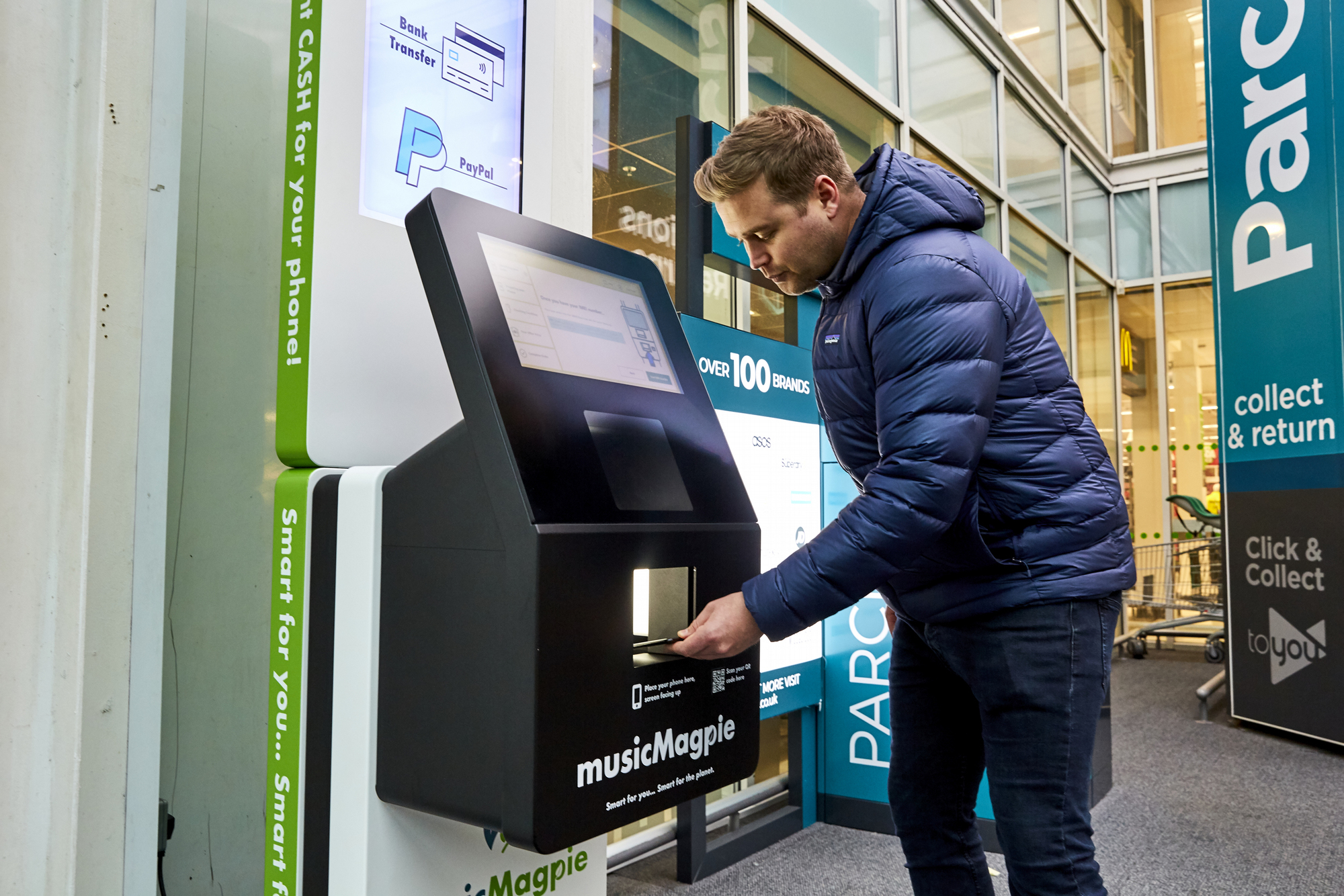 In company news, shares in musicMagpie soared after the refurbished electronics retailer said it is in talks over a possible sale to BT and private equity firm Aurelius.
The company has seen its share price slump since its stock market flotation two-and-a-half years ago, with trading hit earlier this year by postal strikes and weaker consumer confidence.
Confirmation that takeover talks are at a "very early stage" was enough to deliver a boost to its share price, which closed 23.7% higher.
Meanwhile, shares in catering giant Compass dipped despite it revealing higher revenues and profits over the past year.
The firm said its sales hit more than £30 billion in the year to September, having benefited from growth in North America as well as higher food prices. Its share price closed 2% lower.
The biggest risers on the FTSE 100 were Diploma, up 338p to 3,358p, Ocado Group, up 35.2p to 595.8p, Flutter Entertainment, up 375p to 13,070p, Spirax-Sarco Engineering, up 250p to 9,190p, and Antofagasta, up 29p to 1,408p.
The biggest fallers on the FTSE 100 were Ashtead, down 550p to 4,694p, Smurfit Kappa, down 88p to 2,700p, Compass Group, down 42p to 2,050p, ConvaTec, down 3.6p to 223.2p, and AB Foods, down 36p to 2,344p.