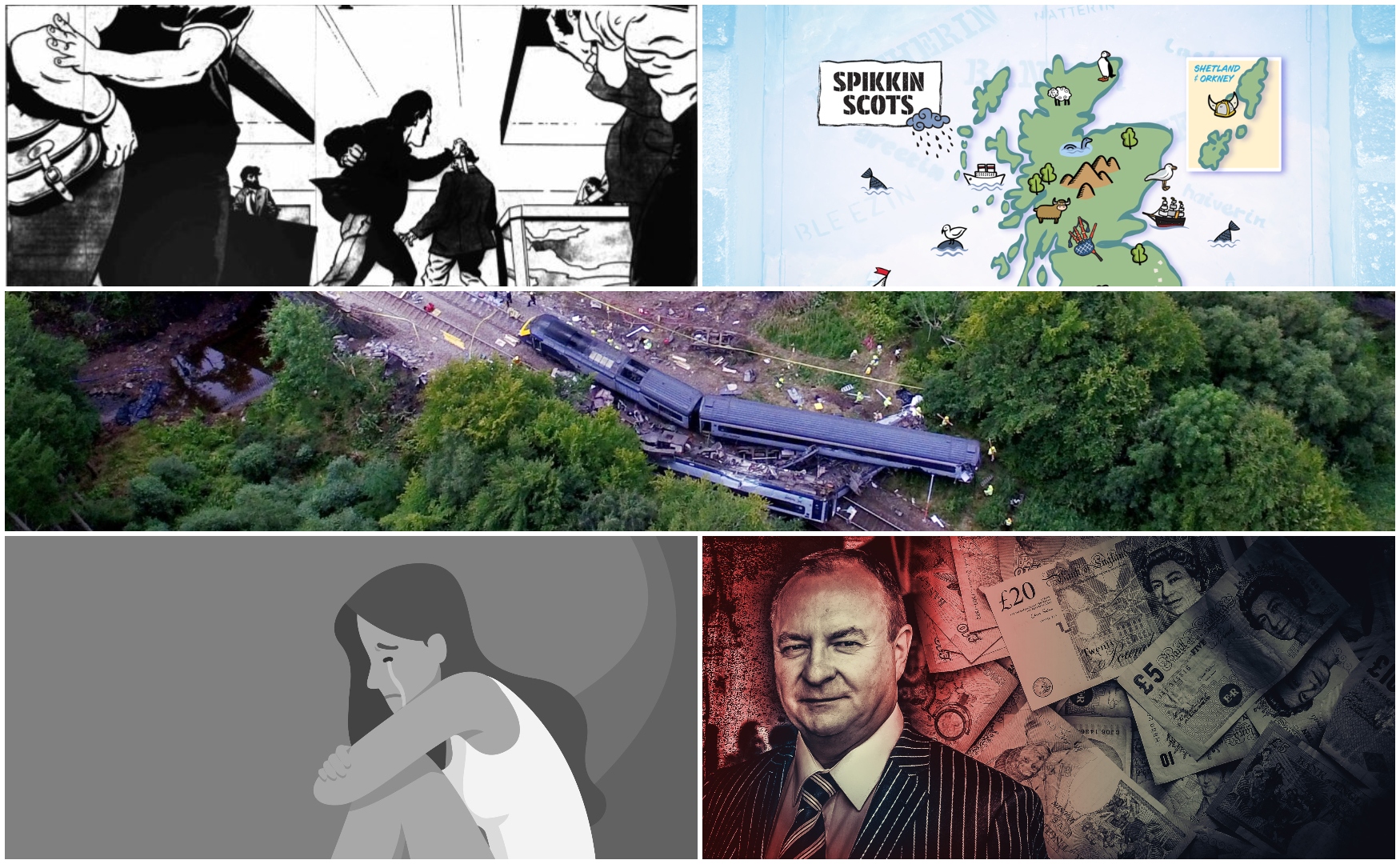 Here are some great reads from our Impact team that you may have missed.
---
The 06:54 from Stonehaven: Analysis, investigation and how a community pulled together in the face of tragedy
With the co-operation of those closest to this tragedy, we bring you a series of reports looking at the human impact of the crash, the circumstances that led to the incident, and hail those who responded so magnificently in the hours, days and weeks which followed.
Spikkin Scots: Reclaiming Scotland's mither tongue
We explore exactly what Scots is and where it came from, as well as digging deep into the unexpected revival of our native tongue and what it means for modern Scotland.
King of the Swindlers
The inside story on the north-east financial adviser, who stole £13 million from hundreds of his own clients.
The Hidden Hurt
Three women… One stabbed to death. One raped. One took her own life. A special investigation into domestic abuse being suffered by young women in Scotland.
A History of Drugs
We tell the inside story of how the drugs problem exploded in the north-east in the early 1980s.