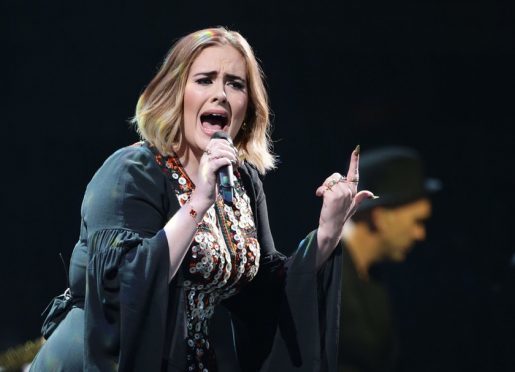 Adele was flanked by Cameron Diaz and Jennifer Lawrence as she took to the streets alongside thousands who joined Women's Marches on the anniversary of Donald Trump's inauguration as US president.
The Hello singer shared a photo on Instagram of the two actresses and herself holding placards as she issued a "power to the peaceful" rallying cry.
She paid tribute to women in the post, writing: "The most influential people in my life have always been women. My family, my friends, my teachers, my colleagues, and my idols. I am obsessed with all the women in my life. I adore them and need them more and more every day."
"I am so grateful to be a woman, I wouldn't change it for the world," she wrote, before adding she hopes she is "not only defined by my gender".
"I hope I'm defined by my input to the world, my ability to love and to have empathy. To raise my son to be a good man alongside the good man who loves me for everything I am and am not.
"I want what's best for people, I think we all do. We just can't agree on what that is. Power to the peaceful, power to the people," she added.
Hollywood stars Scarlett Johansson, Eva Longoria and Viola Davis also joined marchers on the weekend marking a year since more than one million worldwide rallied on Mr Trump's first day in the White House.
Many at last year's rallies focused their outrage on Mr Trump's policies and alleged behaviour, which includes denied claims of sexual assault by multiple women and his boasting of grabbing women "by the pussy".
The latest demonstration comes at a time of reckoning for many powerful men in Hollywood, and other industries, for their treatment of women courtesy of the Me Too movement.