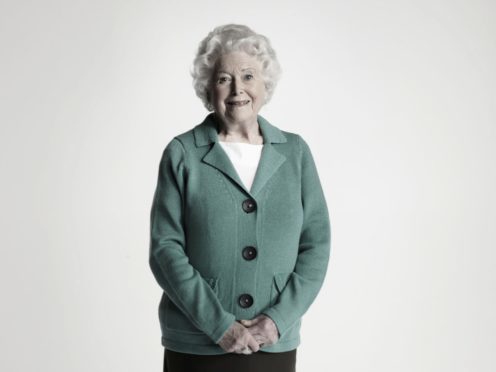 The Archers' June Spencer has said she is an "anonymous voice" on the programme and it would be nice to be acknowledged by having the cast list read out.
The actress, 98, has been playing Peggy in the BBC Radio 4 soap opera since its first episode in 1950.
She told Radio Times magazine: "At the time, we were told that it wasn't a drama programme, it was 'real life overheard'. Which is why, of course, the cast list is never read on air.
"We're anonymous voices. So, although Peggy is well known, the present generations have never heard of June Spencer."
She continued: "It would be nice to be acknowledged, actually.
"Particularly when you have an emotional episode, such as Peggy's goodbye to Jack. I worked a lot on the line where Peggy says, 'Goodbye, my darling'.
"And, at the end, they read out who it's been written by and who the editor is, but there's no mention of the actress.
"But if listeners want to know, they can look in Radio Times."
Spencer said acting on the programme is "a breath of life" for her and that she would like to still be playing Peggy when she turns 100.
"I want to continue for as long as I can turn in a decent performance — I wouldn't want to go downhill.
"But I'd like to turn 100 [in June 2019] and still be in The Archers. I'm afraid I can't wait to retire until Peggy's 100 because she's five years younger than me."
This week's Radio Times is out on Tuesday.