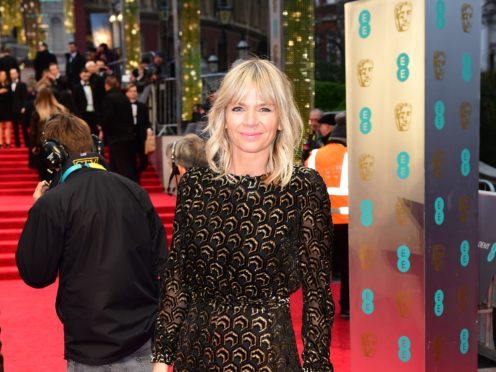 Zoe Ball and Elaine Paige have both pulled in record audiences for their BBC Radio 2 shows, new figures show.
Ball added more than a quarter of a million weekly listeners to her Saturday afternoon show, pulling in 2.22 million in the last quarter of 2017.
This is a boost to the 1.94 million she drew in the third quarter of 2017 and the fourth quarter of 2016 and the highest audience ever for her show.
Paige drew 2.38 million to her Sunday afternoon show in the final quarter of last year, up from 2.19 million in the third quarter and the 1.94 million she drew in the fourth quarter of 2016, giving her a record for her show in the 1-3pm timeslot.
There was also growth for Chris Evans' breakfast show, which rose to 9.43 million listeners from 9.35 million, Huey Morgan's early morning show on Sunday, which pulled in 180,000 listeners in the fourth quarter of last year, and for Johnnie Walker's Sounds Of The 70s on Sunday afternoons, which drew a record 2.02 million weekly listeners.
Lewis Carnie, head of Radio 2, said: "These are great results for BBC Radio 2, which remains the UK's most listened-to radio station with 15.49 million listeners each week, and for Chris Evans, who is currently attracting a very healthy weekly audience of 9.43 million.
"It's pleasing to see our weekend schedule scale new heights, with record figures across Saturday and Sunday, so congratulations to Zoe Ball, Huey Morgan, Elaine Paige and Johnnie Walker and their production teams."