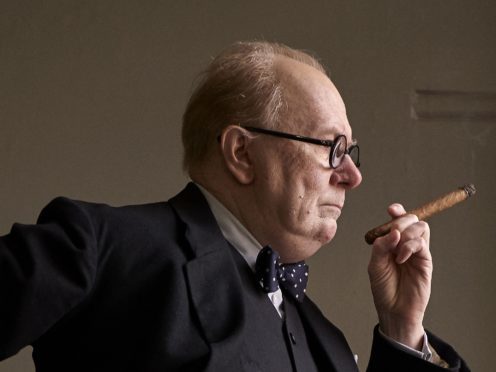 Britain is poised to overtake the United States at this Sunday's Baftas and set a new record for the highest number of wins in the best actor category.
Both countries are currently tied on 22.
Gary Oldman is favourite to take the award this year, for his performance as Winston Churchill in Darkest Hour.
Victory for Oldman would mean Britain's tally rises to 23.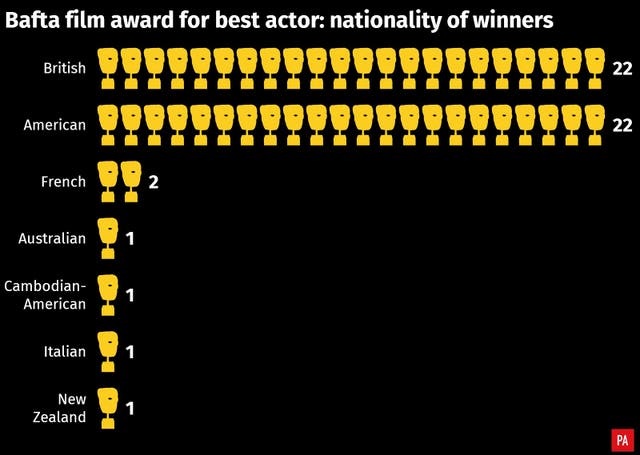 But even if Oldman misses out, there is a good chance the honour will still go to a British actor.
Fellow Britons Jamie Bell, Daniel Day-Lewis and Daniel Kaluuya are all nominated in the same category.
The only non-British actor up for the award is Timothee Chalamet, who is American.
A win for Day-Lewis would be the fifth time he has triumphed in this category.
He has previously won for My Left Foot, Gangs Of New York, There Will Be Blood and Lincoln – already a record number of wins for a British actor.
Day-Lewis has announced that he intends to retire from acting, so a win on Sunday would be a fitting conclusion to a remarkable career.
One category where no records will be set on Sunday is best director.
All of the nominees are male, meaning Kathryn Bigelow remains the only woman to date to have won the award, for her film The Hurt Locker in 2010.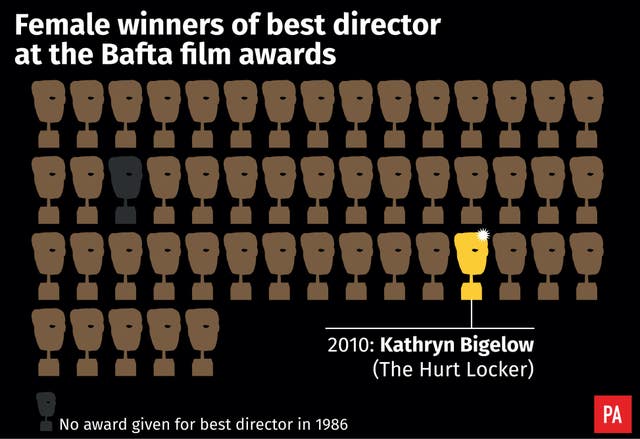 Women have been nominated for best director just seven times since the category was established in 1969.
But this year Bafta voters have chosen not to nominate Greta Gerwig for her film Lady Bird – unlike their counterparts in America, where Gerwig has been nominated for a best director Oscar.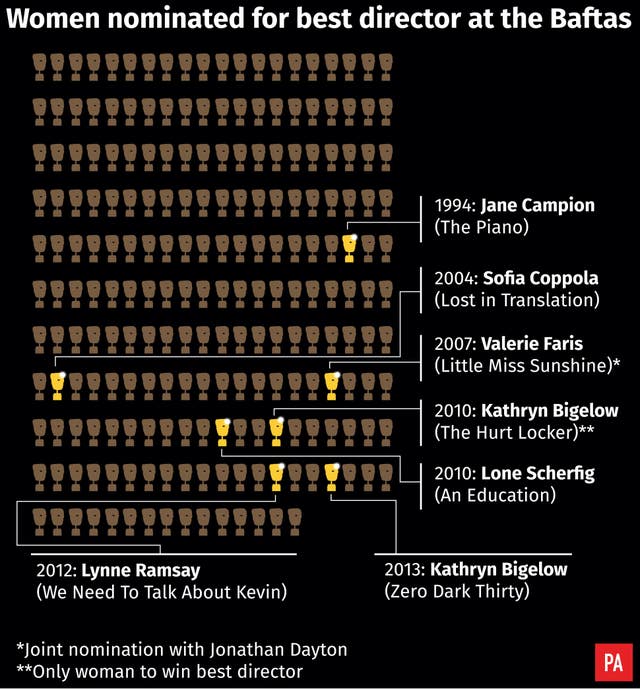 There are also no directors in the category from a black or Asian background.
The award has gone to a non-white director only three times in Bafta history: in 1981 (Akira Kurosawa, for Kagemusha); 2001 (Ang Lee, for Crouching Tiger, Hidden Dragon); and 2006 (Ang Lee, for Brokeback Mountain).