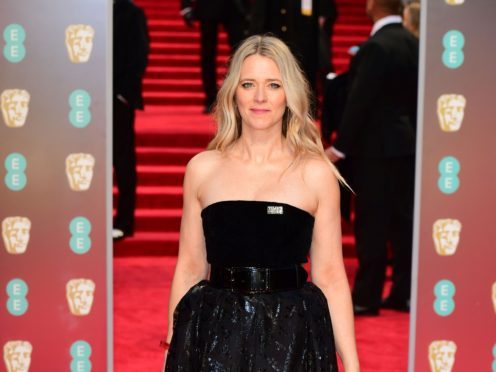 Stars dressed in black have descended on London's Royal Albert Hall as the Bafta film awards red carpet gets under way.
Darkest Hour star and supporting actress nominee Kristin Scott Thomas was one of the first stars to arrive as the night kicked off with a performance from Cirque du Soleil.
Actress Andrea Riseborough was joined on the red carpet by Phyll Opoku-Gyimah, co-founder of UK Black Pride, as part of an initiative to fight harassment and violence against women in the film industry, in a move mirroring that of the Golden Globes last month.
This year's event will echo the all-black dress theme seen on the US red carpets in solidarity with anti-sexual harassment campaigns #MeToo and Time's Up.
More than 200 leading female stars including Emma Thompson and Naomie Harris signed an open letter published in Sunday's The Observer calling for the eradication of sexual harassment across all industries.
The letter calls on the stars to "use our power as communicators and connectors to shift the way society sees and treats us".
Signatories of the letter are also expected to be joined by activists including Laura Bates, founder of the award-winning Everyday Sexism Project and Eileen Pullen and Gwen Davis, two of the "Dagenham Girls" who walked out of a Ford Motor Company plant after learning they were being paid less than their male counterparts in 1968.
Fantastical thriller The Shape of Water leads nominations with 12 nods including best film and best director for Guillermo del Toro.
Joanna Lumley will host the awards.