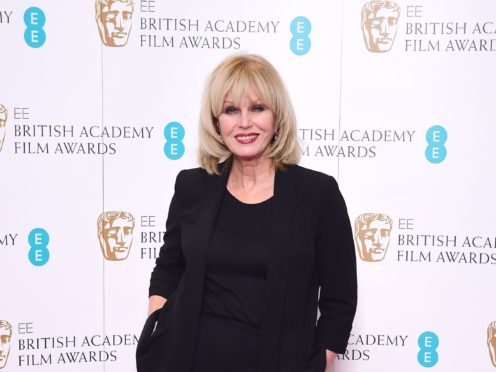 Joanna Lumley launched the Baftas with a nod to the suffragettes, in an opening speech laced with her characteristic gags.
The Bafta host's opening speech praised the "dogged determination" of the suffragettes, and the "powerful Time's Up movement, and with it, the determination to eradicate the abuse of women all over the world".
She also pointed out that the "ravishing" Royal Albert Hall, home to this year's event, was "bursting at the seams with history" as the very place which hosted "the first group of British women being given the vote" 100 years ago.
Lumley, who took over the presenting role from long-running Bafta host Stephen Fry, took playful aim at an array of nominees and stars in attendance.
After praising those who work behind the scenes on films, she said: "This ceremony is not just about the famous people… but anyway, let's have a look at the famous people here tonight."
She directed comments to the "inimitable" Gary Oldman in the audience, the "incomparable" Sally Hawkins and the "tour de force" of Frances McDormand.
Referring to nominee Angelina Jolie, she said: "Actress, director, writer, humanitarian, there's literally nothing this woman can't do."
Lumley added: "Since she arrived, she's already knocked up 400 portions of risotto for the after show dinner."
The host made her debut appearance in the ceremony by featuring in a skit in which she made a cameo in The Shape Of Water and Paddington 2.
In them, she pretended to invite Timothee Chalamet and Hugh Grant's characters to the star-studded event.
As the live show got under way, cameras cut to backstage where Lumley was seen jokingly putting the last touches to her make-up before taking to the presenting stage.