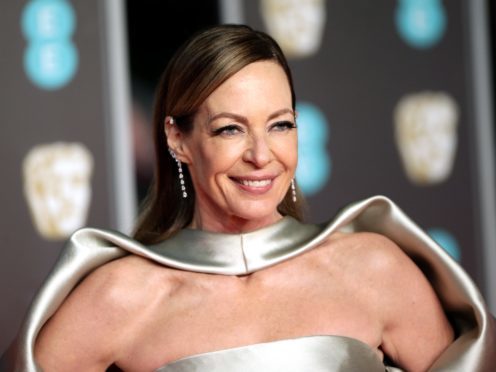 The West Wing actress Allison Janney has said she would "never judge anyone's choice" after the Duchess of Cambridge wore a dark green dress to the Bafta film awards.
The actress, who scored the best supporting actress prize for her role in I, Tonya, opted for a black velvet dress with silver sleeves for the ceremony, in keeping with the actresses who chose to wear black to stand in solidarity with victims of sexual assault and harassment.
Speaking backstage after her win, she said: "I would never judge anyone's choice, she looked absolutely beautiful and I'm so happy for them that she's pregnant again.
"She's an extraordinary woman and she can wear whatever she wants to wear."
Janney said she was "hit with a wave of emotion and joy and pride" after her name was called and celebrated that all of the actresses nominated in her category were over the age of 45.
She said: "Love that, that is extraordinary, I didn't even put that together.
"As someone whose career didn't start until I was 38 that has been happy and fortunate and now more than ever there are more roles for women and more producers and all the extraordinary women who are coming to television because there are better opportunities."
Paying tribute to her co-star Margot Robbie, who was also the film's producer, she said: "I am excited about her becoming a really important producer. People like Margot are going to change the landscape."