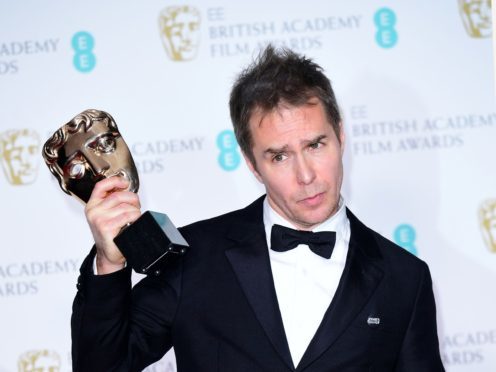 Sam Rockwell has shared his thoughts on what might happen after the end of his Oscar-tipped film Three Billboards Outside Ebbing, Missouri.
The star, who bagged the best supporting actor prize at the Bafta film awards for his role as a racist police officer in the black comedy, said he does not think his character gets a full redemption story.
Speaking backstage, Rockwell said of his character, Jason Dixon: "He has a lot of work to do even at the end of the movie.
"Dixon and Mildred (played by Frances McDormand) probably need a lot of therapy.
"I don't think they are quite done, it's a beautifully challenging role.
"I think they probably went to a pub to get some liquid courage and ended up making out."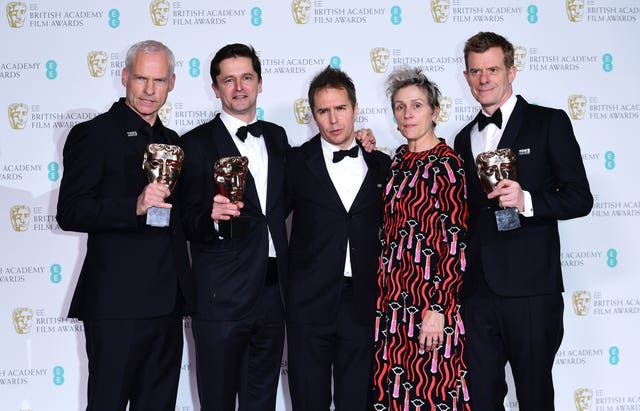 He added: "This is certainly one of the greatest parts I've ever had, it compares to some stuff I've done on stage maybe.
"I've done a lot of great parts, and Martin (McDonagh, the writer and director) created a Frankenstein's monster of acting in this part."
Rockwell, who sported a Time's Up pin on his tuxedo, spoke about why it was important to him to back the campaign for gender equality.
He said: "I think it's important to represent this movement and try to listen if people are trying to be heard.
"I think it's respectful and I want to support that, I have a lot of amazing women in my life."