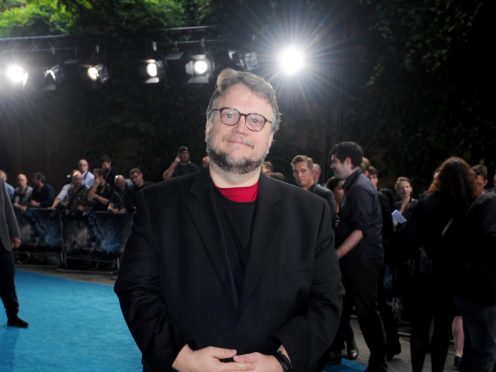 Guillermo del Toro said success had not been easy as he celebrated his best director win at the Baftas.
The Mexican filmmaker was honoured for his fantasy thriller The Shape Of Water, and said he would pair the award with the best foreign language film gong he won for Pan's Labyrith in 2007.
He said: "I feel heavier, it must be the canapes. It feels beautiful. I was here with Pan's Labyrinth and now it has a twin.
"I think that as a director it means a lot of be receiving an award from your peers.
"Movies can be watched and analysed by everyone but the true beauty of your craft is understood by your peers."
He said he continued to be blown away by the success of the film, which scooped the most Oscar and Bafta nominations this year.
He said: "You never know, there are movies that you think are going to go one way and go another.
"Failure and success live next door to each other and the doors have no number, you just knock and you don't know who is going to open. Success isn't easy.
"It's a confluence of the zeitgeist and your story and the way it's sold and marketing and where it finds its place. You never know."
Contemplating his chances at the Oscars next month, he said: "The only way a man of my heft can survive this season is by getting really, really nervous on the day and then getting really, really nervous a minute before they open the envelope.
"If it wasn't that way I would keel over. I try to mediate the hopes with a zen-like being in the moment."
Asked if he had a message for people watching in his native Mexico, he said: "The movie is about embracing the other.
"The discourse has become incredibly polarising and somewhat toxic and different to other times. It's very beautiful, whether it's in sports arts or sciences that we celebrate the place every Latin American has in the world. All I say is be proud and know your roots make you who you are and you should embrace them with real pride.
"Whatever country you are making your films in, you bring your Mexican-ness to it."