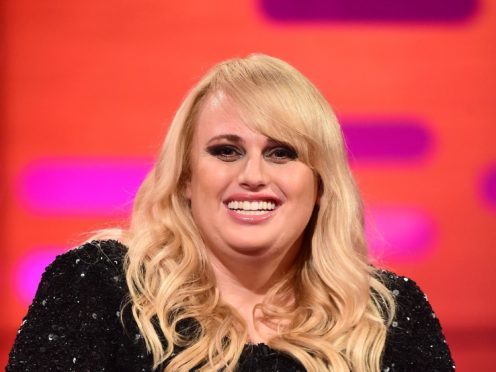 Rebel Wilson and Anne Hathaway have given fans a peek at their new con women comedy The Hustle, announcing it will be unveiled this summer.
Pitch Perfect star Wilson, 37, posted a picture on social media showing the pair in character and hugging by the sea, as she confirmed the film's title and the release date of June 29.
"So excited to announce that our movie, directed by Chris Addison (Veep), will be called THE HUSTLE and will now be released early on June 29th!!!" she wrote.
"I can't wait for you guys to see @annehathaway and I tear up the South of France in this film playing con-artists x the CON is ON … which one of us do you think is going to win???"
Hathaway, 35, shared Wilson's post and wrote on Twitter: "Yes girls, can't wait."
The news sparked excitement among fans of both actresses.
One person said on Instagram: "OMG!! Rebel & Anne this is fire!!! Love it!"
Another tweeted: "This is awesome!!! Two fantastic individuals with tons of talent! Looooove it."
The Hustle is a female-centred remake of con men film Dirty Rotten Scoundrels (1988). It was previously thought to be called Nasty Women.