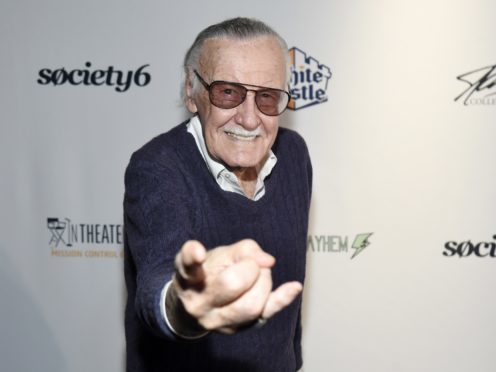 Marvel legend Stan Lee says he has been fighting a bout of pneumonia.
The 95-year-old comic book creator – who co-created Spider-Man, Iron Man and the X-Men – was recently taken to hospital in Los Angeles after reportedly suffering shortness of breath and an irregular heartbeat.
Lee told his fans of his recent health battle in a video posted on celebrity news website TMZ, and said that he hopes to be able to return to communicating with them again soon.
In the video, the charismatic comic book mogul addressed his "heroes" and said: "I haven't been in touch with you lately, I had a little bout of pneumonia I've been fighting but it all seems to be getting better.
"But I want you all to know I'm thinking of you, I always think of the fans and I hope you're all doing well.
"I miss you all, I miss your enthusiasm, I miss all the notes and the photos and the emails I used to get – and I still get a lot of them.
"I want you to know that I still love you all and I think that Marvel and Spidey and I had the best group of fans in the world."
Lee added that he "appreciates" their support and called on his fans to "let me know how you're doing".
"I hope next time we talk, I'll be in even better shape, maybe I'll have some of this pneumonia knocked down and we can have some real fun over the internet," he said.
As a sign-off, he said: "Until then, excelsior."
Lee's stay in hospital came just days after the superhero creator appeared at the premiere of new Marvel film Black Panther in Los Angeles in late January.