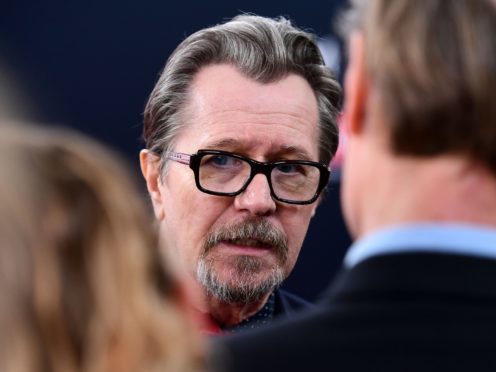 Gary Oldman shared any pre-Oscars nerves with fellow Academy Award-nominated Britons at a party in Los Angeles to celebrate their success.
The star, nominated for best actor for his portrayal of Winston Churchill, was joined on Friday by Darkest Hour colleagues who are also competing for honours on Sunday.
Other nominees to attend the party hosted by Britain's consul general in LA, Mike Howells, were former Hollyoaks actors Chris Overton and Rachel Shenton, who are up for best live action short film.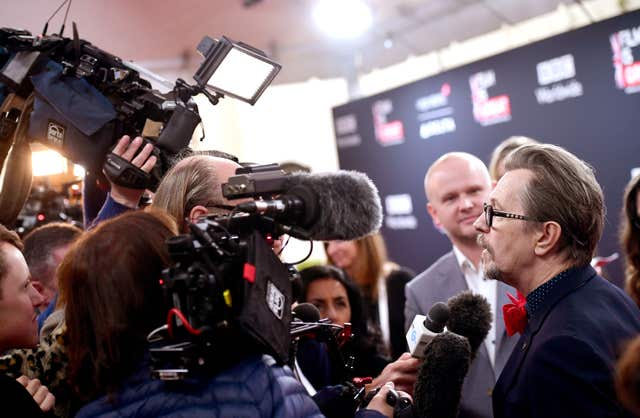 Darkest Hour producer Lisa Bruce said nerves were running high despite Oldman being the favourite to beat competition from fellow Brits Daniel Day-Lewis and Daniel Kaluuya.
"Every single actor, really honestly, is great but Gary is so transformed it would be a bummer if he didn't win the big one," she said.
Former Bond actress Jane Seymour said Oldman was a "shoo-in", adding he was "absolutely incredible" in the role.
The Oscar-nominated make-up artists Lucy Sibbick and David Malinowski praised Oldman for his patience as they transformed him into the war-time prime minister.
Sibbick, who spent in excess of 15 hours a day with Oldman, said: "He's such good fun and really patient and just a lovely generous character."
Oldman attended with his wife Gisele Schmidt and spoke briefly to some members of the press before dashing inside, avoiding the uncharacteristic rain that poured down for the Britons' visits.
The Silent Child's Overton and Shenton said the nerves had only just kicked in ahead of the Hollywood ceremony.
"It's all a bit crazy," Shenton said. "We sort of got nervous today actually."