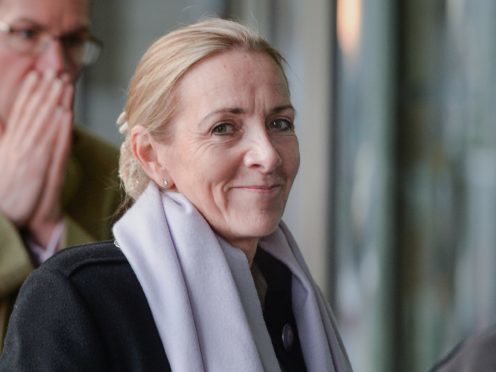 Film and television exports from the UK are going from "strength to strength", trade minister Baroness Fairhead has said, as British films such as Three Billboards Outside Ebbing, Missouri, Darkest Hour and Dunkirk compete for Oscars.
The industry is worth £5.5 billion, with the US making up 47% of the market for British film exports, according to the Department for International Trade.
Films from the UK, including productions backed by UK studios, made up 15% of the worldwide box office in 2016, earning £4.5 billion.
Christopher Nolan's war film Dunkirk, Joe Wright's Winston Churchill biopic Darkest Hour, starring Gary Oldman, and Three Billboards Outside Ebbing, Missouri, which was written and directed by playwright Martin McDonagh and co-financed by Film 4, are all in contention for best picture at the Oscars today.
The minister, who is the former chairwoman of the BBC Trust, said: "UK film and TV exports continue to go from strength to strength, because we consistently produce and nurture top class creative talent.
"Here at the Department for International Trade, we continue our active support of the UK film sector at major film festivals, and through the GREAT campaign, so our industry continues to grace the red carpet for years to come."