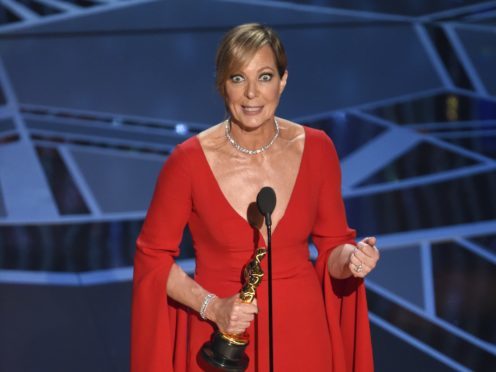 Allison Janney has said she is going straight back to work to stop Oscar success getting the better of her ego.
Janney said she has duties for TV series Mom at 10am the day after winning best supporting actress for her performance in I, Tonya.
Backstage, she said: "I'm going right back to work and I'm so happy I've got a job to go after something like this to because it can go to your head.
"I'm going to have a big crash-down after this so I'm happy I have the people on Mom to lift me up and keep me going and keep me focused."
Janney, who stars opposite Anna Faris in the sitcom about a dysfunctional mother-daughter duo, added: "I'm just happy to have a job to go to tomorrow but this is extraordinary."
She said she "didn't dare to dream of things like this" earlier in her career because she did not want to be disappointed.
"At a certain point I had given up thinking this would ever happen to me," the star – who had never been nominated for an Oscar until this year – said.
"I just wasn't given the kind of roles on film that would give me attention like this."
Asked what her inner-critic, which she has previously said she uses to guide her, would say to her now, Janney said: "Bravo. Good going girl, I'm proud of you."
The 58-year-old earlier drew laughs from the audience as she collected her Oscar and deadpanned: "I did it all by myself."
After a long pause and a laugh, she added: "There is nothing further from the truth."
Acknowledging her fellow nominees, she said: "You represent everything that is good and right about this profession."
She also paid tribute to her co-star Margot Robbie, director Craig Gillespie and writer Steven Rogers, as well as "the cast and crew and bird that elevated by work".