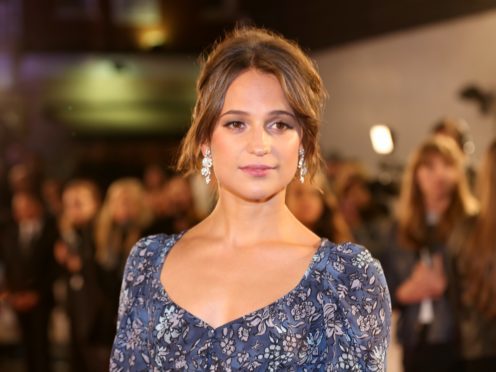 Archaeologist adventurer Lara Croft will return to London for the first time in 15 years on Tuesday evening as the character enjoys a film reboot.
Oscar-winning actress Alicia Vikander replaces Angelina Jolie as Lara and will take to the red carpet at the Tomb Raider European premiere in central London.
She will be joined in Leicester Square by Norwegian director Roar Uthaug who has described taking on the film as a "dream".
The story follows Lara leaving her job as a bike courier in London to search for her dead father's last known destination, a fabled tomb on an island.
Dominic West plays the archaeologist father in the origin story which also stars Kristin Scott Thomas, Walton Goggins and Nick Frost.
In 2015 Swedish-born Vikander took home an Oscar win for her performance opposite Eddie Redmayne in The Danish Girl.
Jolie was the first actress to bring the popular video game character to life on the big screen in 2001 with a box office success.
However the film was poorly received by critics as was its follow-up, 2003's Lara Croft Tomb Raider: The Cradle of Life.
Tomb Raider is released in the UK on March 16.