Harrison Ford paid tribute to Carrie Fisher, the late member of the original Star Wars trio, as Mark Hamill was honoured on the Hollywood Walk of Fame.
The Luke Skywalker actor was presented with a star on Hollywood Boulevard on Thursday in a ceremony attended by hundreds of fans and the franchise's creator, George Lucas.
Han Solo actor Ford celebrated Hamill as a "master of his own experience" and noted the absence of the Princess Leia actress, who died aged 60 in 2016.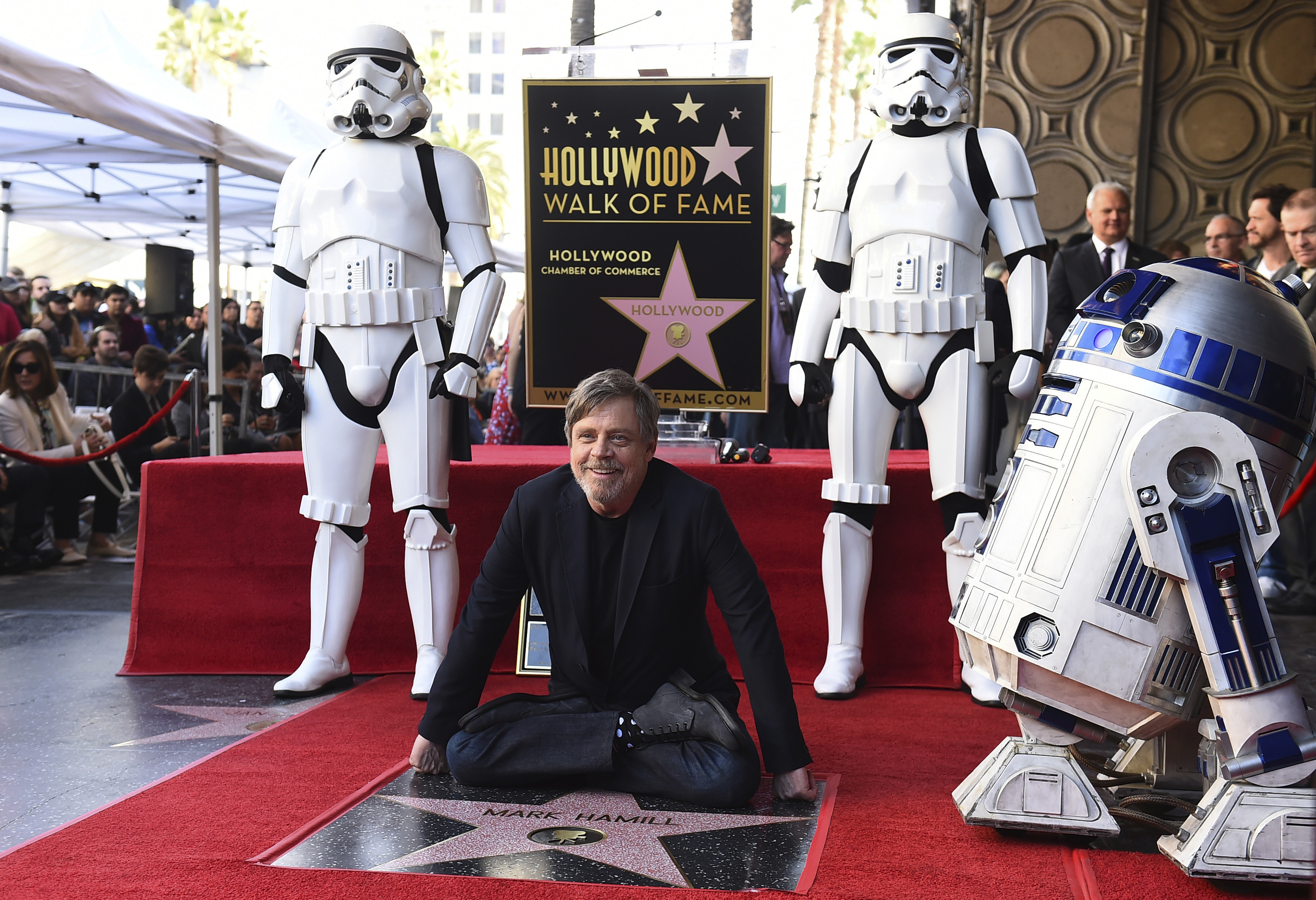 "When thinking about today I was really sorry we don't have the other member of our trio here to celebrate with us," he said, to applause from fans.
"But I feel her presence."
Hamill thanked his family for putting up with his acting as a child, and Lucas.
"If it wasn't for the genius of George Lucas, I wouldn't be standing here today," Hamill, 66, said.
Hamill said the last time he had been so speechless was in a Star Wars episode noted for his lack of dialogue.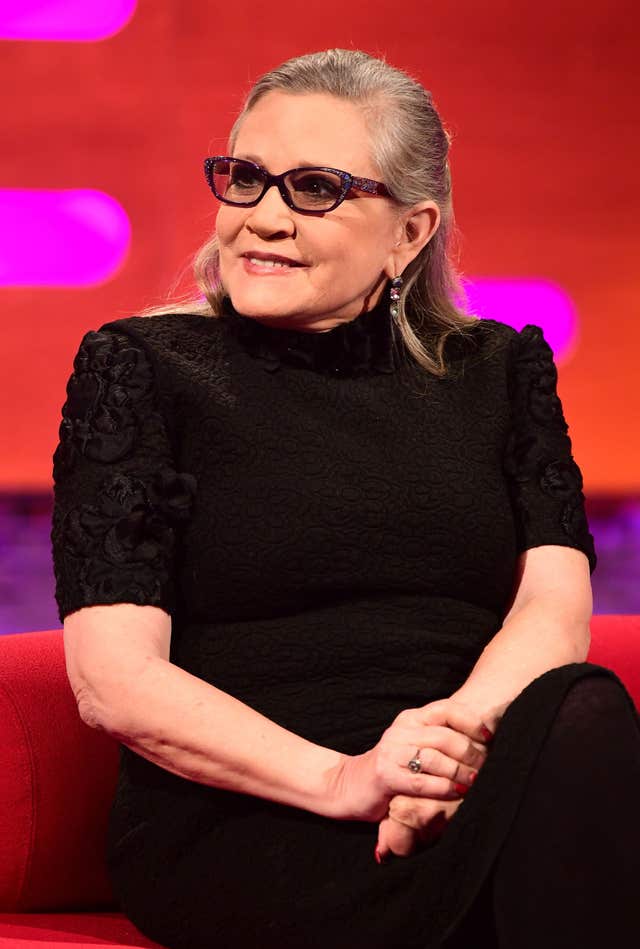 "It's hard to convey my gratitude, my joy, the exhilaration of being recognised this way – I haven't been this speechless since Force Awakens," he said.
Lucas also addressed the audience, praising the chemistry formed between Hamill, Ford and Fisher in the early days of the franchise.
Fans, some clutching light sabres or dressed as jedis, lined the street and cheered as they saw Star Wars newcomer Kelly Marie Tran as well as producer Kathleen Kennedy and The Last Jedi director Rian Johnson.
Stormtroopers also joined the ceremony, as did R2-D2.
Hamill's star, outside the El Capitan Theatre, is the 2,630th in Hollywood.