Emily Blunt has revealed she told her husband to "sack" another actress so she could star opposite him in A Quiet Place.
The 35-year-old stars alongside John Krasinski, who she married in 2010, in the horror film.
She told The Graham Norton Show: "I actually didn't want to do it to begin with.
"I'd just had our second baby and I'd done Mary Poppins so was in a state of joy. But when I read the script, I really wanted to do it.
"John had already approached another actress – a good friend of mine – so I told him he had to ring her and sack her! Luckily we are still friends."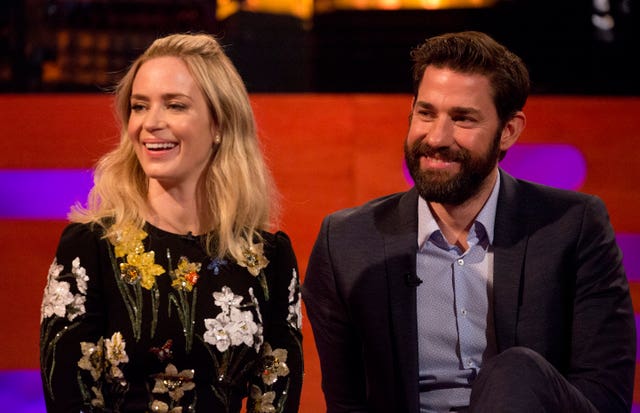 The Devil Wears Prada star also spoke about her forthcoming role in Disney's Mary Poppins Returns, which is due for release this Christmas and sees Blunt replacing Julie Andrews in the title role.
The film, which is based on PL Travers' character – will feature an older Jane and Michael Banks, and Michael's three children, who are visited by Poppins.
She said: "When I was offered the role it felt quite terrifying to take on such an iconic role and one played by the iconic Julie Andrews. It felt thrilling and scary at the same time and such a big thing to take on but I've done my own version."
Krasinski, 38, who directed and co-wrote the screenplay for A Quiet Place, said he is not a fan of horror films.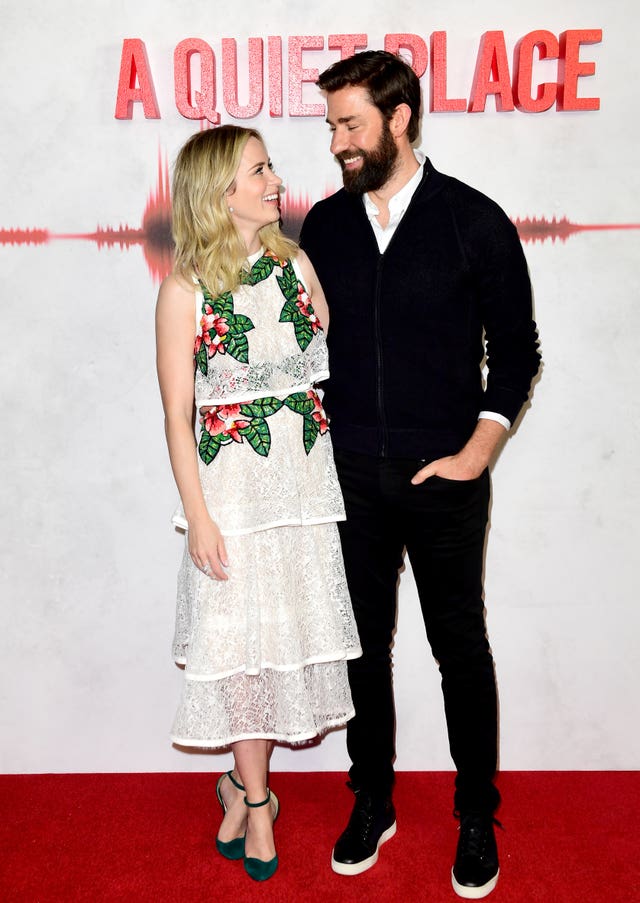 He told host Graham Norton: "I'm actually a bit of a scaredy-cat, but doing this film was phenomenal. It is actually a love letter to my kids – it shows the extremes you would go to for your children."
The actor also joked that he had been "terrified" to star alongside his wife.
He said: "I'd never been on a set when she was working. I'd heard she was a diva!"
He went on: "I know this will sound sappy, but working with her really was the greatest collaboration of my life.
"I've probably seen The Devil Wears Prada, give or take, around 72 times!"
The Graham Norton Show airs on BBC One at 10.35pm on Friday April 6.