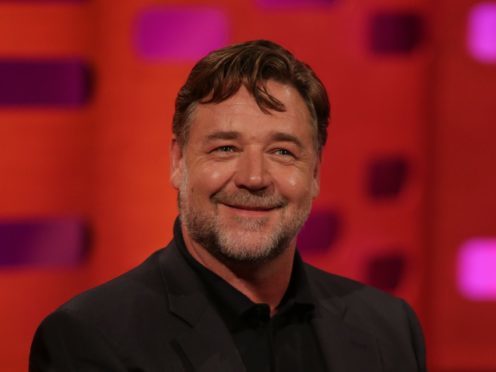 A 128-year-old Italian violin that Russell Crowe learned to play in a few months before he starred in the 19th century war drama Master And Commander stole the show among film memorabilia on offer at the Oscar-winning actor's auction.
The rare instrument by Leandro Bislach sold for 135,000 Australian dollars (£73,528), the highest price for movie-related offerings among 227 lots up for sale in Sydney as part of the Australia-based New Zealander's divorce settlement.
More surprisingly, a costume that Crowe wore in the same 2003 film was not far behind, raking in 115,000 Australian dollars (£62,635).
While the violin was close to the top of Sotheby's Australia's valuation, the winning bid for character Captain Jack Aubrey's dress uniform exceeded the auctioneer's hopes by 80,000 Australian dollars (£43,572).
The violin's price was only exceeded by a painting from Crowe's extensive collection by Australian artist Brett Whiteley, Moreton Bay Fig and Palms, which sold for 190,000 Australian dollars (£103,484).
The auction, titled The Art of Divorce, took place on the actor's 54th birthday and the anniversary of his wedding to singer Danielle Spencer in 2003.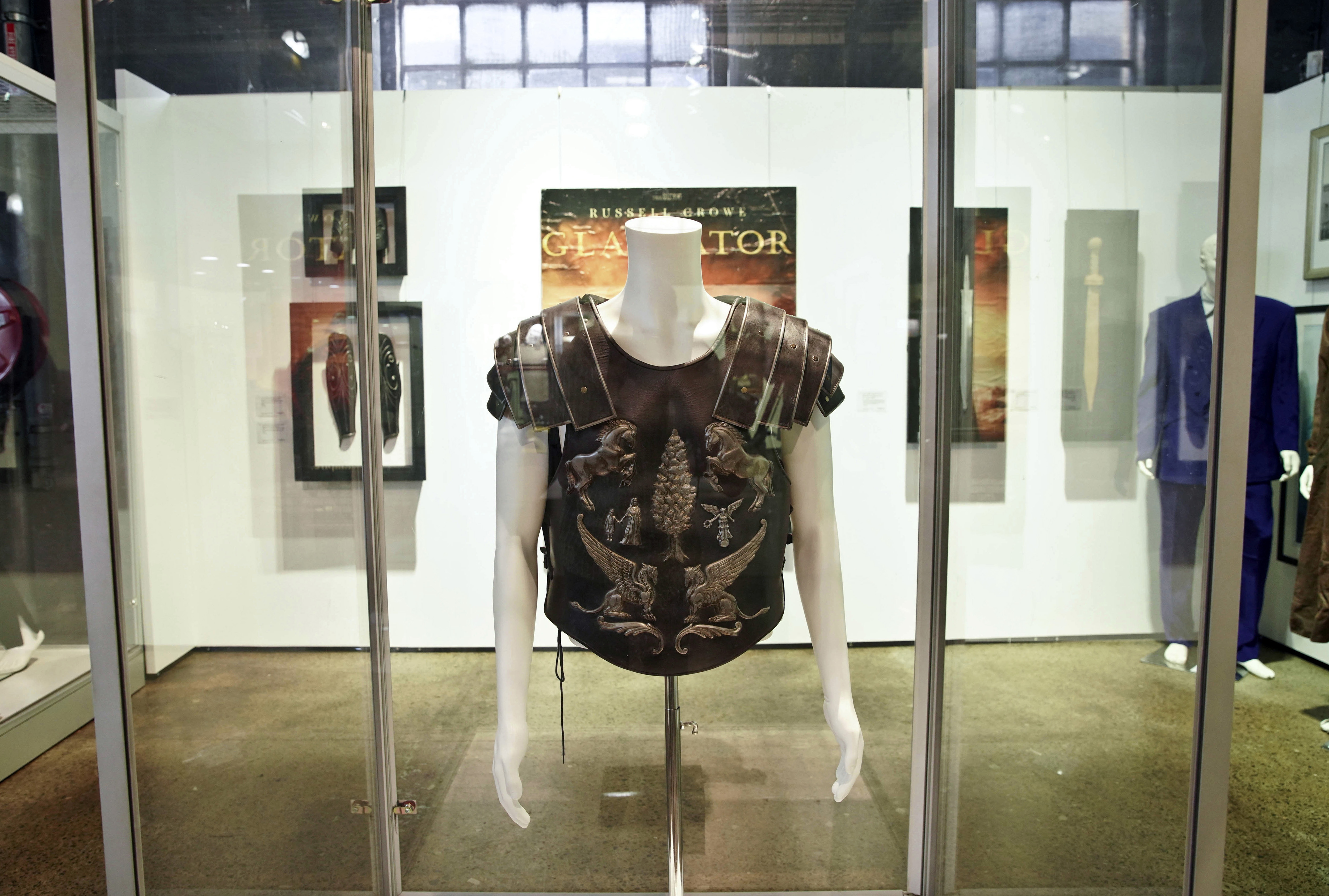 A cheerful Crowe made an appearance after Sydney actress-singer Alisa Nasteski sang Happy Birthday and the crowd of bidders and spectators – some in formal wear, others wearing sports team-coloured beanies – gave him three cheers.
"G'day folks, how're you doing?" Crowe said to the crowd. "Are you having a little bit of fun? It's exciting, isn't it? So it's been a lot of fun putting it together for you."
Immediately afterwards, the violin – which Crowe described as "a lot very close to my heart" – became the 31st item to go under the hammer.
Before the auction, Sotheby's predicted the eclectic offerings, covering films, guitars, art, watches, sporting memorabilia and Crowe's jewellery gifts to Spencer, would bring between 2.6 million (£1.4 million) and 3.7 million Australian dollars (£2 million).
Bidders' interest had been expected to focus on the violin and paraphernalia from Gladiator, the 2000 blockbuster that earned Crowe his Academy Award for best actor.
Demand for movie memorabilia often overwhelmed expectations.
Crowe's torso armour, expected to fetch up to 30,000 Australian dollars, sold for 125,000 Australian dollars.
A replica Roman chariot, thought to be worth up to 10,000 Australian dollars (£5,446), was sold for 65,000 Australian dollars (£35,400).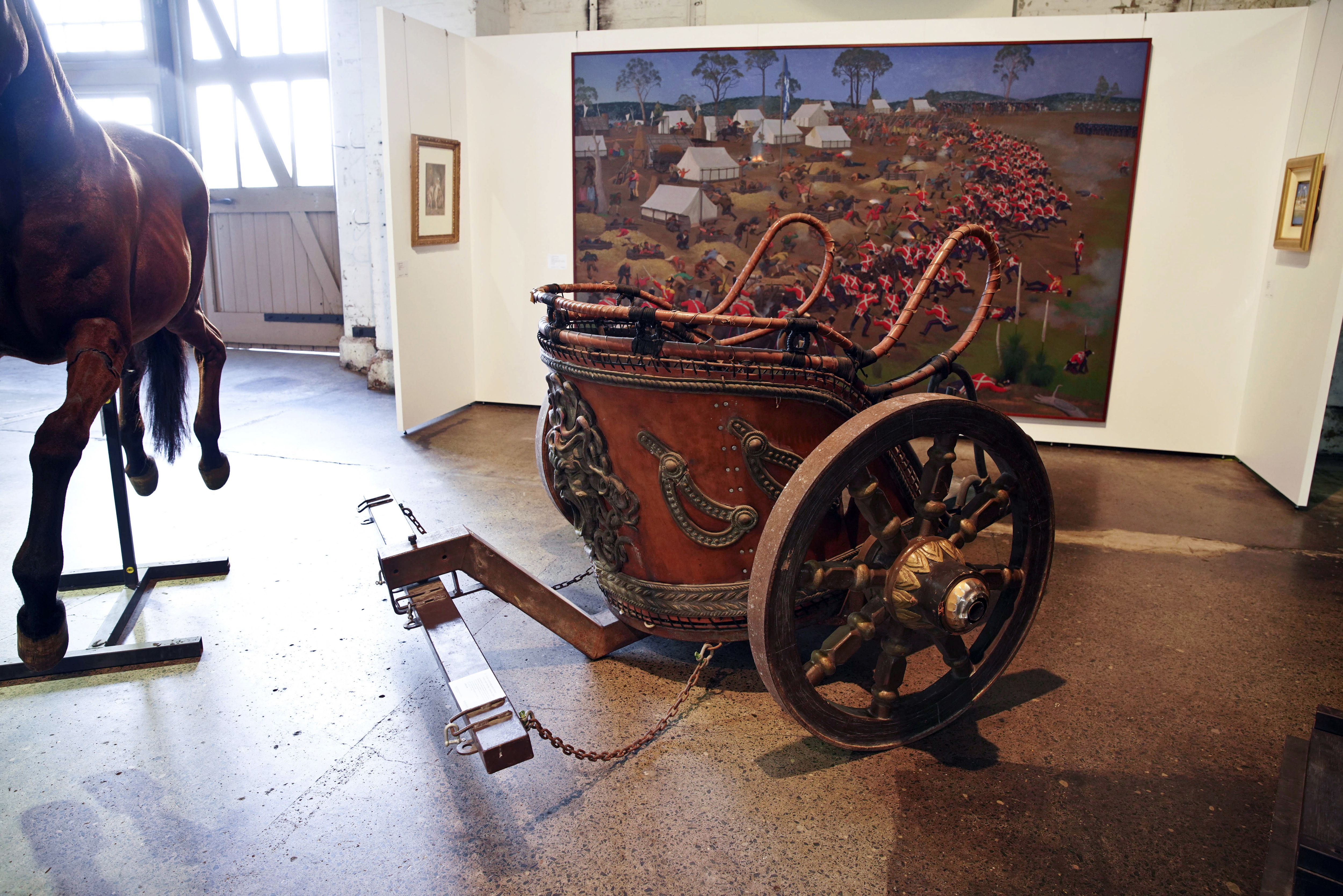 A leather boxer's protector, worn by Crowe when he played heavyweight champion James J Braddock in the 2005 film Cinderella Man, estimated to bring between 500 and 600 Australian dollars, sold for 7,000 Australian dollars after intense bidding.
Sotheby's was closer to the mark in valuing the maroon Dr Martens boots Crowe wore as the skinhead Hando in the 1992 movie Romper Stomper. The pair sold for 10,000 Australian dollars , while Sotheby's had anticipated between 10,000 and 15,000 Australian dollars.
But some lots failed to reach reserve, including a 2008 custom motorcycle built by California's Orange County Choppers that was turned in on a bid for 35,000 Australian dollars. It is painted a distinctive green and red, the colours of the South Sydney Rabbitohs, the Australian rugby league team that Crowe part-owns.