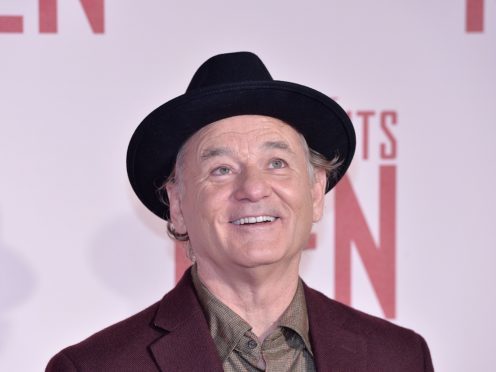 Groundhog Day's 25th anniversary has been celebrated with an event hosted by the Oscars' organisers.
The Academy of Motion Picture Arts and Sciences brought together producer Trevor Albert, cinematographer John Bailey and actor Stephen Tobolowsky for a screening and discussion of the comedy in Los Angeles on Monday.
Kim Miller, the animal wrangler who helped train 20 groundhogs for the 1993 film, was also there to explain that star Bill Murray was bitten during the car-chase scene where he holds the rodent at the wheel.
Asked how the comedy actor got on with the animals, she said: "He didn't."
"In my defence, it was not my fault, and I will say in the 40-somewhat years I've been doing animal wrangling I've only had one person ever bit by anything and it happened to be Bill Murray," she said.
Late director Harold Ramis, who was celebrated at the event by his wife Erica, previously said that Murray hung around to be bitten for a second time.
Bailey, the film's cinematographer and president of the academy, said the film has been interpreted as a metaphor for Buddhist rebirth, purgatory, Judaism, psychoanalysis and the resurrection of Christ.
"I think I can speak for everyone on the film's crew that we had no idea we were creating such a momentous, social, cultural meme," he said.
Screenwriter Danny Rubin, who was also present, may have had a different idea but the rest of the crew thought they were making "a pretty straight ahead romantic comedy", added Bailey, who was recently cleared by an academy investigation into a claim of harassment.
Rubin and Ramis shared a Bafta award for best original screenplay with the film.