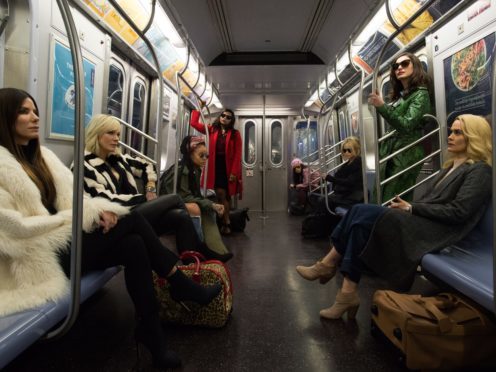 Sandra Bullock and Cate Blanchett plot to steal a diamond necklace from a ditzy celebrity played by Anne Hathaway in the first full-length trailer for Ocean's 8.
The clip shows Bullock as Debbie Ocean, the sister of Danny Ocean, who was played by George Clooney in the previous Ocean's films.
Pitching the heist to a team that includes Helena Bonham Carter, Rihanna and Sarah Paulson, she says: "In three-and-a-half weeks the Met will be hosting its annual ball and we are going to rob it.
"16.5 million dollars in each of your bank accounts, five weeks from now."
The convicted criminal also reveals she has been planning the crime for "five years, eight months and 12 days" while she was in prison.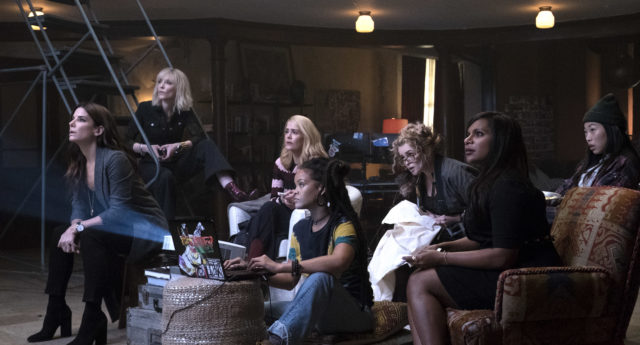 The trailer also gives a glimpse of the cast dressed up in ball gowns at the glamorous event, while Mindy Kaling and Blanchett both appear to be masquerading as chefs.
Asked by Blanchett why she wants to commit the crime, Bullock's character replies: "Because it's what I'm good at."
Ocean's 8 is released in UK cinemas on June 22.