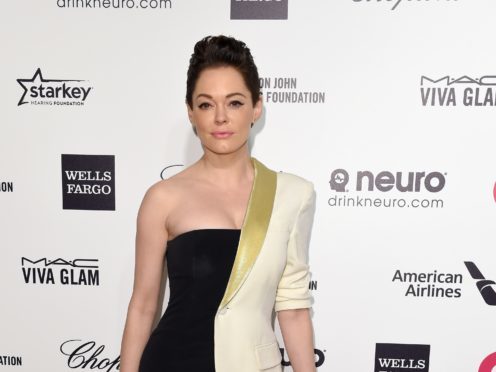 Actress Rose McGowan has described how she finally felt the "weight" lift off her shoulders after the Weinstein Company filed for bankruptcy.
McGowan previously accused Harvey Weinstein of rape, in what would help to cement the movie mogul's downfall and trigger the Me Too movement.
Now she has told Good Morning Britain: "It was actually only recently – about two weeks ago – when the Weinstein Company declared bankruptcy that I felt the true weight lift, because it's like this multi-headed Hydra, this monster, and it kept trying to come back and people kept trying to buy the company back for him.
"I was like 'No, you must stay down', she said, adding: "It's a relief."
McGowan, who has given up acting, said: "I've come through the other side. It's causing the storm and being in the eye of a storm at the same time, it's hard to live through."
The Weinstein Co filed for bankruptcy and announced it was releasing any victims of or witnesses to its co-founder's alleged misconduct from non-disclosure agreements last month.
Weinstein has apologised for his past behaviour but denied all allegations of non-consensual sex.