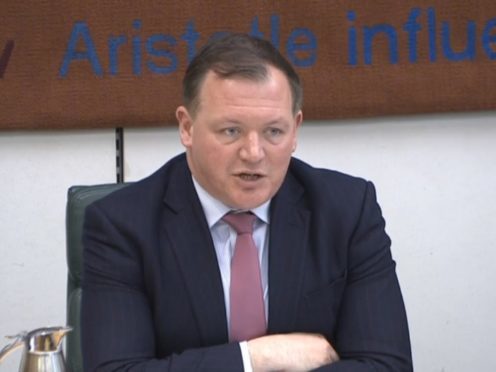 The Information Commissioner's powers must be beefed up in the wake of the Facebook scandal, MP Damian Collins has said.
Mr Collins, chairman of the House of Commons Digital, Culture, Media and Sport Committee, said it was "ridiculous" that the Information Commissioner had to wait so long before searching the premises of Cambridge Analytica.
Officers for the Information Commission searched the premises in central London after a High Court judge granted a warrant.
Information Commissioner Elizabeth Denham sought access to records and data in the hands of the company amid claims that Facebook data may have been misused by political campaigns.
Mr Collins, whose committee launched an inquiry into fake news, said: "The law has to apply to companies like Facebook in protecting our data…
"We have to go further and make sure our regulatory bodies have got the power to go into these companies and make sure they're obeying the law….
"The tech sector has lagged behind" in terms of regulation, he said, despite being a "well-established industry".
He told the Voice Of The Listener And Viewer spring conference that means "giving the Information Commissioner the power to go into companies without notice" to inspect them.
He said: "We have got ourselves in a position where we are largely reliant on the tech companies telling us they're complying, without the ability to check."
Mr Collins said that: "We also saw with Cambridge Analytica what I thought was a ridiculous situation where it took the Information Commissioner five days to get a warrant to go into… That has to end."