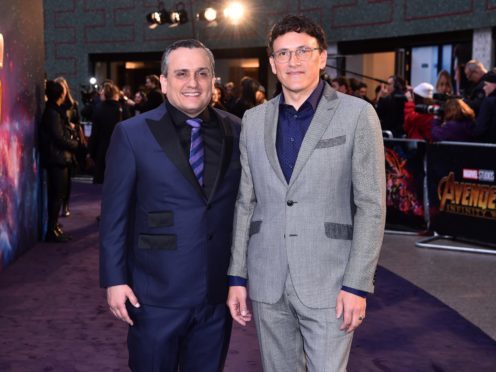 The directors of the new Avengers film have asked fans not to give away spoilers in a letter posted on Twitter.
Anthony and Joseph Russo also encouraged enthusiasts to stay away from social media if they want to enjoy the surprises of Avengers: Infinity War.
In a printed letter under the hand of villain Thanos, the brothers wrote: "To the greatest fans in the world. Tonight at our premiere in Los Angeles, we are screening Avengers Infinity War in the entirety for the first time ever.
"If you truly want to avoid spoilers until you see the film, we recommend you abstain from social media, and the internet in general, until you have an opportunity to get to the theatre."
They signed off with the hashtag #ThanosDemandsYourSilence.
The details of the new Marvel film have been a closely guarded secret but it is known it will bring together the casts of many of the movies in the franchise.
It will feature Tom Hiddleston, Benedict Cumberbatch, Chris Hemsworth, Robert Downey Jr, Chris Pratt and Zoe Saldana as well as Black Panther stars Chadwick Boseman and Letitia Wright.
The film will premiere in Hollywood and is released in UK cinemas on April 26.