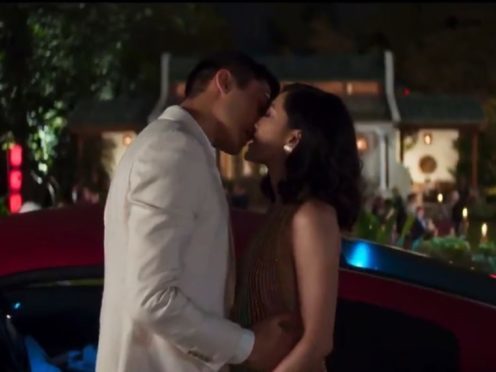 Fresh Off The Boat star Constance Wu describes her boyfriend as "the Prince William of Asia" in the first full-length trailer for Crazy Rich Asians.
The big screen adaptation of Kevin Kwan's 2013 novel stars British-Malaysian actor Henry Golding as Wu's boyfriend Nick, who tells her "I'm much more of a Harry".
The film, directed by John M Chu, follows the couple as they travel to Singapore to meet his family, who she discovers are "crazy rich".
Wu, who plays Rachel Chu, mistakes a finger bowl for a drink and clashes with members of his family in the clip, when she is told by an older relative, played by Michelle Yeoh, that she will "never be enough".
The trailer also includes a fleeting glimpse of Humans star Gemma Chan, who plays Astrid.
Crazy Rich Asians is due to be released in UK cinemas in August.