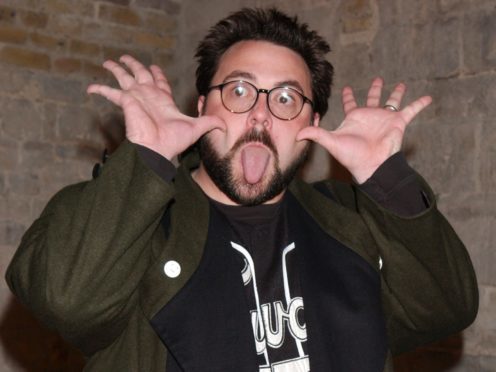 Filmmaker Kevin Smith has described a heart attack he suffered two months ago as the best thing that could have happened to him.
The writer and director, who rose to prominence with films including Clerks and Mallrats, made the claim in his first interview since his health scare on US network NBC's morning programme TODAY.
Smith, 47, suffered the attack while he was recording a television programme in California on February 25. The type of attack he had is known colloquially by medics as a "widow-maker" due to its low survival rate.
He revealed to TODAY presenters Savannah Guthrie and Craig Melvin that he has lost 32 pounds after following doctors' advice to make lifestyle changes.
He said "I feel great. Honestly the heart attack was the best thing that ever happened to me.
"It made sense, none of the blood was going through there for who knows how long. I had 100 percent blockage, so I wasn't getting proper oxygen. So now I feel great."
Speaking about his weight loss, Smith said he had been advised by doctors to lose 50 pounds.
He revealed he had been following a plant-based diet to reduce cholesterol and he also been made a Weight Watchers ambassador.
He said "This is the weight I was when I met my wife. This is a good weight to be at. Last time I weighed this little, I scored big time."
The comedy writer said he had not realised he was having a heart attack until he was in the operating theatre for surgery.
He said: "I was talking the whole operation. They (The doctor) told me later on 'You're very chatty'.
"It didn't feel like I was having a heart attack, I didn't recognise that it was happening.
"But as they (surgeons) went up inside me and opened up that vein, suddenly I just breathed and felt a world better."