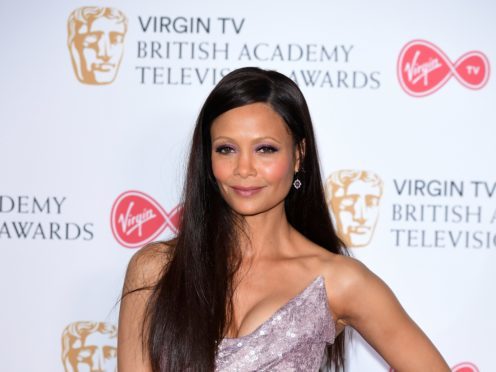 Westworld actress Thandie Newton has shared a look at her character in Stars Wars spin-off Solo.
The actress stars as Val in the prequel about a young Han Solo, which will also feature Alden Ehrenreich, Emilia Clarke, Woody Harrelson and Donald Glover.
She shared a poster featuring her character in what appears to be a leather flight suit with a white fur scarf around her neck and captioned it: "Well now THAT's going on my office wall (if I had an office) WERRRRRRK!!!!!!!!"
Ehrenreich, best known for his role in Hail, Caesar!, will star as the title character, a role made famous by Harrison Ford.
The UK' s official Star Wars account also shared posters of him, Chewbacca and Glover in costume as Lando Calrissian, as well as shots of Harrelson and Clarke.
The film has been directed by Ron Howard after Lucasfilm parted ways with the movie's original directors Phil Lord and Chris Miller.
Solo: A Stars Wars Story will be released in UK cinemas on May 24.