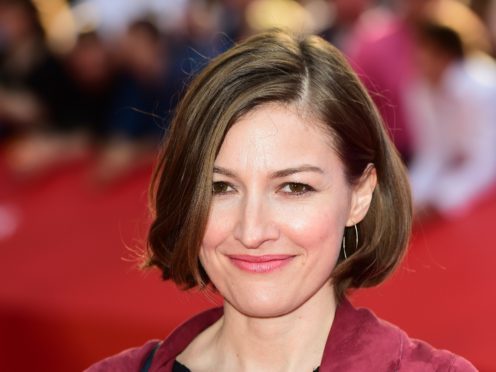 A drama starring Kelly Macdonald is to open this year's Edinburgh International Film Festival.
Puzzle, featuring the Trainspotting, Harry Potter and No Country For Old Men actress, will raise the curtain on the 72nd annual festival in June.
The film is a closely-observed portrait of Agnes, who has reached her early 40s without ever venturing far from home, family or the tight-knit immigrant community in which she was raised by her widowed father.
That begins to change in a quietly dramatic fashion when Agnes receives a jigsaw puzzle as a birthday gift and experiences the heady thrill of not only doing something she enjoys, but being very, very good at it.
Macdonald plays Agnes while Irrfan Khan takes on the role of charismatic puzzle master Robert in the "life-affirming" film directed by Marc Turtletaub.
The actress and Turtletaub are both expected to attend the festival ahead of the film's release in the summer.
Mark Adams, artistic director of Edinburgh International Film Festival, said: "We are thrilled to be able to celebrate the undeniable talent of Kelly Macdonald in this wonderfully enjoyable and uplifting film.
"It is a subtle and impressive new film that succeeds on all levels."
Turtletaub said: "It's a great honour to be invited to have Puzzle open Edinburgh International Film Festival 2018.
"This world-class festival has been a personal favourite for a long time – and being able to showcase Kelly's performance here makes it even more rewarding."
Tickets are on sale through the EIFF website.