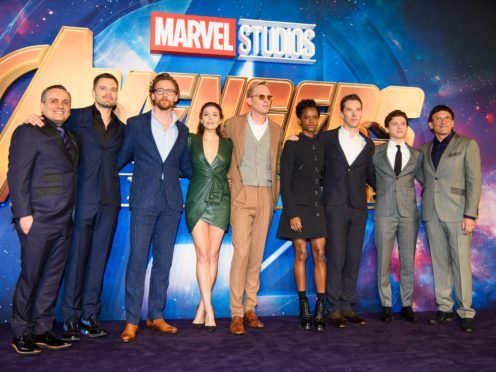 Avengers: Infinity War has enjoyed the best ever opening for a Marvel film in the UK.
The superhero blockbuster took a massive £29.4 million at the box office during its first four days on release, easily beating the previous record of £18.0 million set by 2015's Avengers: Age of Ultron.
It also comfortably outpaced Black Panther, which took £17.7 million on its opening in February this year.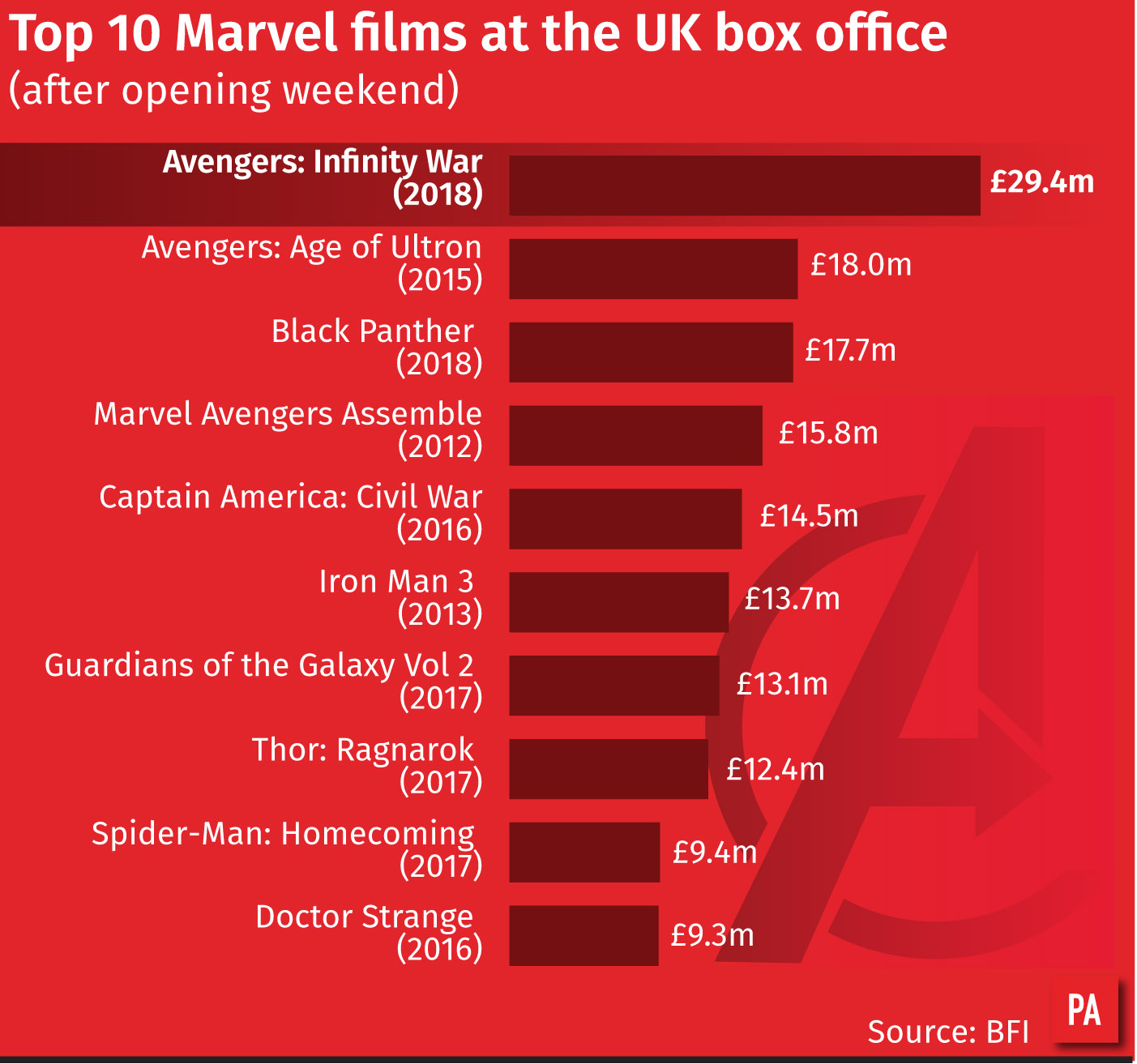 The film is the 19th to be set in the so-called Marvel cinematic universe, and is likely to become the most successful instalment in the franchise's 10-year history.
Back in 2008, Iron Man – the very first Marvel film – took just £5.5 million on its opening weekend.
Avengers: Infinity War boasts an enormous cast of superheroes, including Iron Man (played by Robert Downey Jr), Thor (Chris Hemsworth), Black Widow (Scarlett Johansson), Spider-Man (Tom Holland) and Black Panther (Chadwick Boseman).
Globally the film is expected to have made over one billion dollars within the next few days, and could set a new record for the fastest film to reach such a milestone.
In the UK, the movie has already taken more money in its opening weekend than the entire amount made by previous Marvel films such as 2010's Iron Man 2 and 2016's Doctor Strange (£24.1 million and £24.0 million respectively, adjusted for inflation).
The next film in the Marvel franchise, Ant-Man and the Wasp, is due to be released this summer.