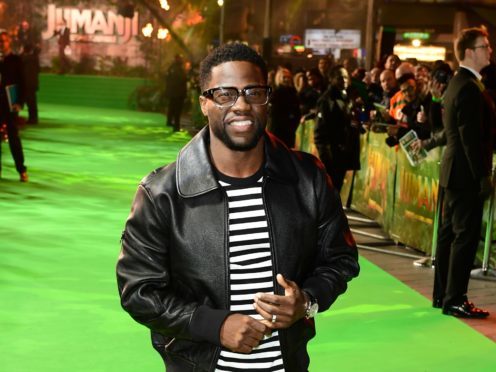 A man has been charged with attempting to extort comedian Kevin Hart over a video of him with a woman.
Jonathan Todd Jackson, 41, who also goes by the name Action Jackson, was charged with one count each of attempted extortion and extortion by threatening letter, the Los Angeles County District Attorney's Office said.
Jackson is accused of trying to extort an undisclosed amount of money from Hart between August 25 and August 30, 2017.
Jackson allegedly had a videotape of the actor with a woman in Las Vegas and tried to sell the recording to different celebrity news websites, prosecutors said.
Last year Hart posted a video apology to his wife and children on Instagram, saying: "I'm at a place in my life where I feel like I have a target on my back.
"And because of that I should make smart decisions. And recently, I didn't. You know, I'm not perfect. I'm not going to sit up here and say that I am or claim to be in any way shape or form.
"And I made a bad error in judgment and I put myself in an environment where only bad things can happen and they did."
At the time, his wife Eniko Parrish was pregnant with their son Kenzo Kash.
He also has a daughter and a son with ex-wife Torrei Hart.