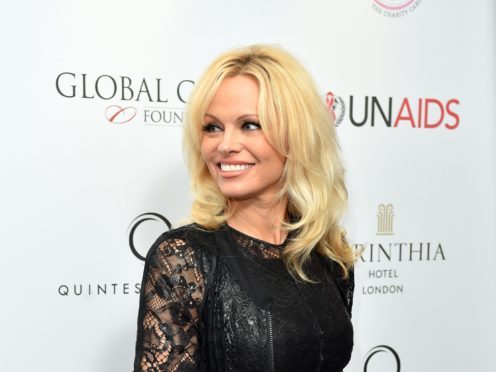 Pamela Anderson has said she believes Julian Assange is in danger.
The former Baywatch star has struck up a friendship with the WikiLeaks founder and has been photographed visiting him at the Ecuadorian embassy in London.
Anderson told trade publication The Hollywood Reporter (THR) that nearly a month has passed since they last spoke, and Assange's internet access was cut off by the Ecuadorean government.
She said: "He's cut off from everybody. The air and light quality [at the embassy] is terrible because he can't keep his windows open and he can't get any sunlight.
"Even prisoners can go outside, but he can't. I'm always bringing him vegan food, but he eats very simply. I talked to him on the phone the day [his internet] was shut off. He sent me an urgent call. And now, nothing."
Assange has seen the Swedish authorities drop a seven-year investigation into sex-related allegations against him but he remains in the embassy out of concern that leaving could still lead to his arrest, and possible extradition to the United States.
Anderson told THR: "He's been wrongly accused of so many things. But this is a way of keeping him down and keeping him ineffective. He's just ruffling the feathers of people that are powerful.
"I always try to humanise him because people think he's a robot or he's a computer screen or he's not this human being.
"He's so misunderstood, especially in Hollywood, and really hated, because of the Clinton monopoly on the media."
Anderson also followed up on her comments last year that Harvey Weinstein's alleged victims should have "known what they were getting into."
She said: "You need to have that Spidey sense or whatever it is that this is not right.
"When someone answers the door in a bathrobe, don't go in that room. Or if you go in the room, get that role.
"Sorry, now I'm really in trouble. I remember Revlon and Guess Jeans both offered me huge campaigns, and I didn't feel right about going into a room and sitting on a bed.
"I just had this sense that this was not going to go well."
She also spoke about an experience she had during the casting of the 1992 Steven Seagal movie Under Siege.
She said: "I remember him saying to me, 'If you don't do it, then that girl across the hall will do it, and she'll get the job.
"And I said, 'Well, good, goodbye."