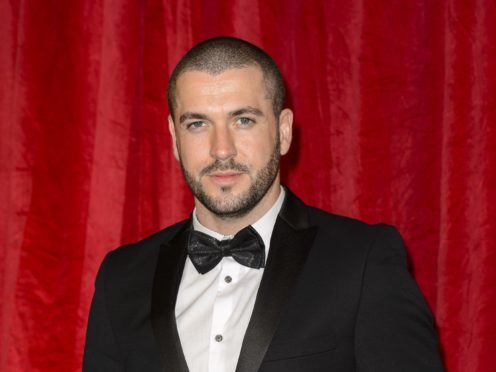 Coronation Street viewers said they struggled to keep watching as the aftermath of Aidan's suicide shed light on the grief experienced by those left behind.
Aidan (Shayne Ward) took his own life off screen after Monday's episodes of the ITV soap.
Wednesday night's double bill saw the residents of Weatherfield finding out that he had died.
Viewers said they were "utterly heartbroken" as Aidan's father Johnny (Richard Hawley) discovered his body.
He found Aidan in a room that remained off screen, screaming in horror and sobbing as he realised what had happened.
When police arrived, Johnny refused to leave his son there alone.
One moved fan said on Twitter: "Such an important and tragic storyline for #Corrie to tackle. Shocking because it seems to have come out of nowhere.
"Almost can't bear to watch the impact on friends and family. This may just be a story but happens in the UK every day."
"Storylines don't get much tougher than this and #corrie are doing a fab job," said another person.
"Heart breaking to watch, hopefully this helps people who feel the same way and they go for help."
"Coronation Street is hitting me hard tonight so gone out for a walk. Well done for tackling such a hard storyline," said another.
Many viewers said the harrowing scenes reminded them of their own experiences with suicide.
One person tweeted: "I didn't believe it either when I got the call from my Dad 28years ago when my brother killed himself, really didn't see it coming, wish he'd talked.
"Sharing this cos We need to listen, people need to talk about it @shayneTward thanks for raising awareness."
Another said: "Breaking my heart at #corrie, I know all to well the heartache suicide can bring.
"To my sister and nephew R.I.P To all those who have lost a love one and to those still fighting their battles, keep fighting. Out of a mountain of despair; a stone of hope. #MentalHealthAwareness."
Many viewers praised the soap for tackling mental health and male suicide, saying Aidan's story would have a huge impact.
One said: "Coronation street are doing an extremely amazing job of truthfully portraying mental heath in various ways. their work on these storylines is so powerful and has the potential to save lives; it cannot be underestimated because it's a soap. it is so important."
Coronation Street continues on ITV.