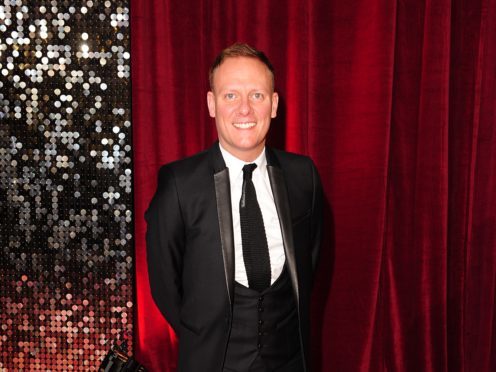 Coronation Street star Antony Cotton has teased that his character will be involved in an unusually serious storyline this summer.
In July, Cotton will have played Sean Tully – considered to be one of the ITV soap's more comedic characters – for 15 years.
The actor won the Inside Soap Award for funniest performance in 2005 and 2006.
In an interview with the Daily Star, Cotton revealed that he had begun filming scenes that would air in the summer which will show a very different side to his character.
Cotton explained: "It is a very unusual storyline, very serious and not what people would expect from Sean.
"It will come good, but it's a very poignant and serious story. It's not what I expected and I was taken aback when I heard what it was.
"But it is a subject that's very close to my heart and I will reveal all in time."
Coronation Street's outgoing series producer, Kate Oates, has previously defended the show's recent dark subject matter by saying viewing figures "are up year-on-year".
Storylines this year have included Pat Phelan's murder spree, David Platt being raped and Aidan Connor's suicide.
In March, Oates told Good Morning Britain: "We're telling stories and some stories are challenging and that's the way it's always been.
"You could be rose-tinted in your views of Corrie history and other soap history. There's always been challenging stories and we're carrying on that tradition."
Cotton supported the comments made by Oates, who is moving into drama series production at ITV.
He said: "Unfortunately that is modern life. The Street explores exciting and challenging storylines as it's always done.
"It has always approached these kind of subjects, but then it will bounce back with a funny or touching scene.
"And it will always have those brilliant episodes that are purely about character and nothing to do with explosions or rape or murder.
"It's just the downside of social media that it just takes one person to say something negative and it gets picked up.
"Those critics are just getting themselves in a twist – Corrie will always be Corrie at heart."
Coronation Street continues on ITV.