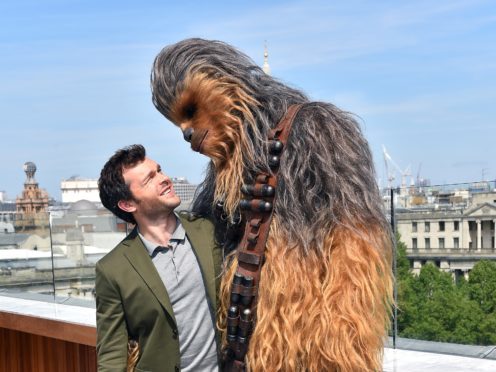 Star Wars actor Alden Ehrenreich has said Harrison Ford encouraged him to "make it your own", when he took on the role of Han Solo.
The younger star, 28, plays the rebel pilot in the latest instalment in the franchise, Solo: A Star Wars Story, which features his first meetings with Wookiee Chewbacca and smuggler Lando Calrissian.
He told the Press Association: "It was just good to get his blessing in a way, on the movie and (saying) kind of 'Make it your own' but we didn't talk about it that much to be honest.
"We talked a lot about his career and his way that he's navigated the whole thing. He's been such a huge star and beloved for so long and yet seems to still call his own shots."
Addressing the gossip that swirled round the production – which included reports that he needed an acting coach, chatter about re-shoots, and a change of director – he said: "That is very much what you're signing up for in the beginning.
"You know that part of the fun and joy for everybody is all the drama and the gossip and the soap opera of it all on the internet.
"That all leads up to this and then the movie comes out and it's a whole other thing.
"The thing about that kind of pressure is it's more intense on this but it's the same pressure that you deal with on any movie, which is you want to do a good job and have people like it."
Ehrenreich added even though there was a change in filmmakers – Phil Lord and Christopher Miller were replaced by Ron Howard midway through production – there was "definitely continuity".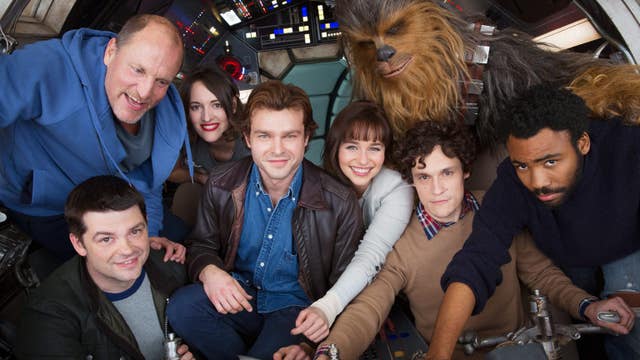 He added: "Ron liked a lot of what had already been done and we were just so lucky to have somebody that was such a great guy.
"I loved working with Phil and Chris too but Ron is such a nice guy, loves Star Wars and has made so many films so we were all really lucky that it was him who came in."
Contemplating how long he might play the role for, he said: "Harrison played it for 40 years. I don't know. If we make more I would love to do them, I think it would be great to continue the adventure."
Solo: A Star Wars Story is released in UK cinemas on May 24.