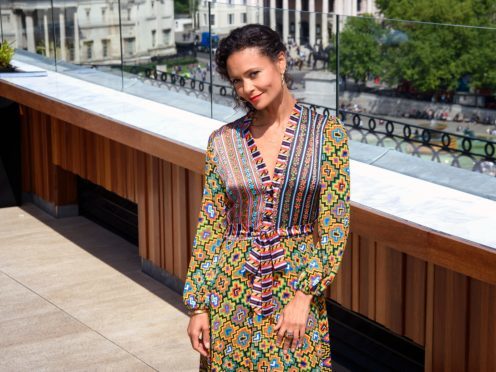 Thandie Newton has said it was "sweet as a nut" to tell her children that she had landed a role in Star Wars spin-off film Solo.
The actress, who is known for roles in TV series including Line Of Duty and Westworld, and films such as Crash and Mission: Impossible 2, said her children are largely uninterested in or are unable to watch her work.
She told the Press Association that she "savoured" being cast in the Star Wars prequel film for two days before telling her daughters, Riley and Nico, and son, Booker, because "they had been unimpressed with everything I've done".
She added: "Not in a disrespectful way – it's just not their vibe. They can't watch Westworld or … I suppose they could watch Mission Impossible, but they are just not interested, they feel weird when they see me on screen.
"But I waited two days and then just dropped it in when we were having supper together – 'Oh yeah, mummy is going to be in the next Star Wars movie', and it was as sweet as a nut, as I knew it would be."
Newton said her children, who are aged between four and 17, are "so thrilled".
She added: "And, like when we were kids, when the first movie came out, these characters are amazing and they represent so many beautiful things that we think about in our lives and the world, and you root for them.
"You want them to survive in this galaxy far, far away, and nothing has changed really, so that was a beautiful thing, telling my kids."
The film, a prequel about a young Han Solo with Alden Ehrenreich in the leading role, sees Newton play rebel crew member Val Beckett opposite Woody Harrelson as her husband and colleague Tobias Beckett.
Harrelson said his wife was "pretty cool about it" when he told her about being cast in Solo.
"But the problem was that I was working here anyway, doing this movie Lost In London that I wrote and directed, and I felt like I was supposed to be done and going home after an absence," he added, of having to work for a long period of time overseas.
"So they had to evolve with this notion of being here another nine months, which is what it turned out to be."
Newton said of her on-screen relationship with Harrelson: "It's a wonderful relationship, the two of them, they really need each other.
"Beckett is the ideas man, Val is the engineer that gets it done, and I think it's quite unusual to see a relationship between a man and a woman on screen like that where its not about these big displays.
"There are definitely displays of love, but it's about equality, it's about survival and it doesn't compromise either of their charm and humour and goodness.
"To see a woman who is efficient, capable, doesn't need to be pandering to anybody, I just think that is very refreshing and I love this relationship."
Solo: A Star Wars Story is released in UK cinemas on May 24.