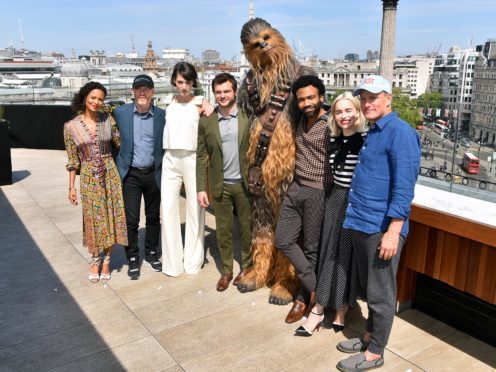 Brand new Star Wars film Solo has touched down in cinemas across the country – though it may struggle to repeat the box office success of previous instalments of the hit franchise.
Star Wars movies have topped the UK annual box office chart in each of the past three years, most recently The Last Jedi in 2017.
But the latest offering, Solo: A Star Wars Story, might not make it four in a row.
To do so, it will first need to overtake the film currently in this year's number one spot, Avengers: Infinity War.
The Marvel blockbuster has taken £64.1 million so far in 2018.
It is still showing in hundreds of UK cinemas, but has now been on release for over a month and its performance at the box office shows signs of tailing off.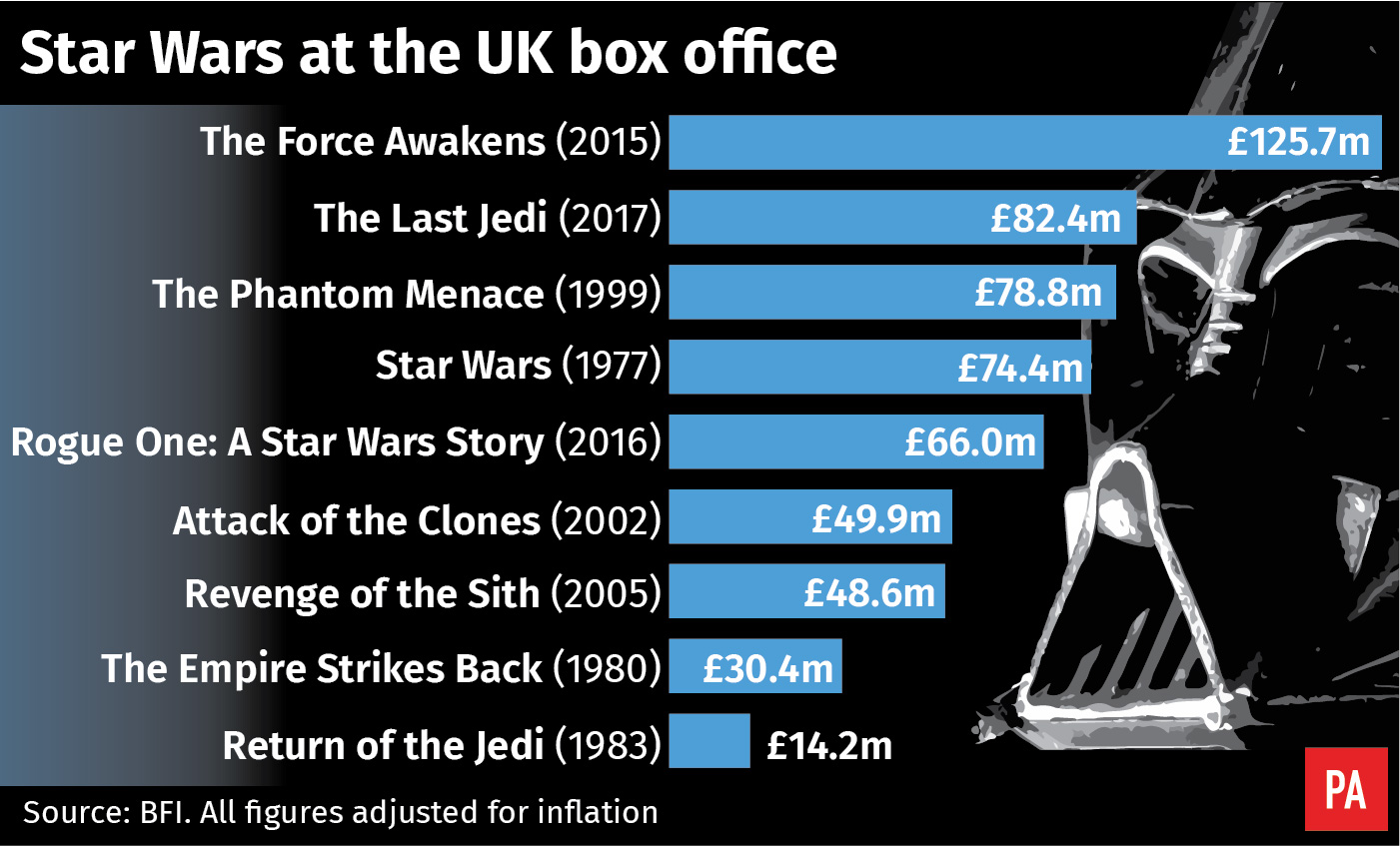 If Solo follows the trend of recent Star Wars films, it should make at least £60 million in the UK.
Rogue One: A Star Wars Story, released in 2016, made £66.0 million.
And 2017's The Last Jedi ended up taking £82.4 million.
Both were dwarfed by 2015's The Force Awakens, however.
This took an enormous £125.7 million – enough to make it the biggest film of all time in the UK.
While Solo should easily overtake the £49.9 million taken by 2002's Attack Of The Clones, it will struggle to beat the £78.8 million notched up by 1999's The Phantom Menace.
All these figures have been adjusted for inflation and have been compiled for the Press Association by the British Film Institute.
Solo faces two other challenges.
The film is a spin-off from the main sequence of Star Wars films, so may not do quite as well as The Last Jedi or The Force Awakens, both of which were a continuation of the original Star Wars trilogy.
It will also face competition next month from fellow blockbusters Incredibles 2 and Jurassic World: Fallen Kingdom, both of which are likely to pull in huge audiences.
– Solo: A Star Wars Story is on general release in UK cinemas