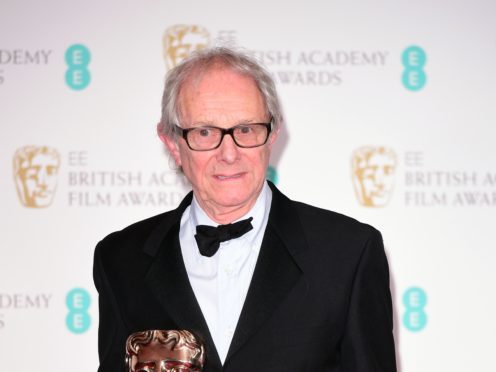 Director Ken Loach has become a patron of The Civic, an arts centre and culture hub in Barnsley, in support of its campaign to become a world-class destination for the arts by 2023.
Loach, whose 1969 film Kes was based on the novel A Kestrel for a Knave by Barnsley-born author Barry Hines, joins Sir Michael Parkinson as one of the backers of the venue's £5 million bid.
The 81-year-old said in a statement: "I have very good memories of Barnsley and the people who brought Barry Hines' story Kes to life. David Bradley (Billy Casper) has been a friend ever since.
"Yet what has happened to towns like Barnsley should make us angry. Provoking a strike with the miners, closing the pits and wreaking havoc in local communities was a plan carried out with ruthless efficiency.
"We have waited in vain for the wrongs to be put right. Well, things can change now."
The Civic CEO Helen Ball said: "Kes gave Barnsley a voice and representation. It is a huge source of pride for Barnsley and part of its heritage. Ken Loach has consistently given a voice to the disenfranchised, more recently in the award winning I, Daniel Blake.
"He raises questions, encourages debate and challenges the status quo. This a value The Civic and Ken share, and we are incredibly proud to announce his support as one of our patrons."
The Civic, a Grade II-listed building, has been part of Barnsley since 1877.
It closed in 1998 due to maintenance difficulties and a modern extension was opened in 2009, but a third of the historic building is unoccupied and its traditional front entrance and foyer is disconnected from the rest of the building.
The Civic, an arts charity which delivers a year-round arts programme and educational activities with schools and local community groups, hopes to raise £5 million in a public fundraising campaign to put it on the map as a globally-famous arts destination in the next five years.
Broadcaster and The Civic patron Sir Michael, 83, previously criticised a lack of Government investment in towns across the north of England.
He described the area and its neighbours in the north as "dying on their feet", adding: "They need something to aspire to make it better for them to live there."
Sir Michael said last year that The Civic's boost would "be part of the rebuilding if we are to regenerate these societies".