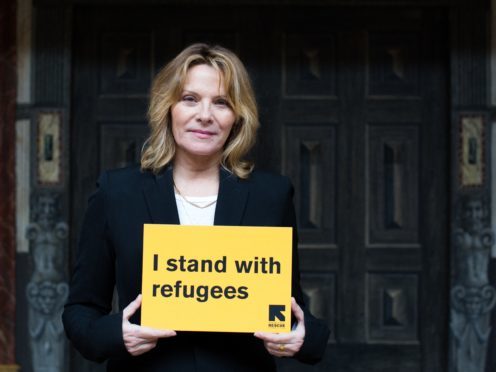 Kim Cattrall, Lena Headey and Noma Dumezweni are among the stars who recite William Shakespeare's plea for people fleeing their homes in a new video to mark World Refugee Day.
The short film also features refugees from Syria, Sierra Leone and South Sudan, who perform The Strangers' Case at Shakespeare's Globe.
The film, made by the Globe and International Rescue Committee (IRC), will be screened at the theatre throughout Refugee Week, which runs until June 24.
The clip also includes Hamilton star Jamael Westman and How To Get Away With Murder actor Alfred Enoch, as well as refugees Sawsan Abou Zeinedin, Sana Kikhia, Rayan Azhari and Mohanad Hasb Alrsol Badr.
Kikhia, who is from Syria, said: "I am presenting myself as a refugee to help remove the stigma.
"I want to let the world know that being a refugee is not a burden. Refugees are survivors and have overcome so many difficulties and war. We need to rethink the way we look at refugees. I am happy to be called a refugee and help the case."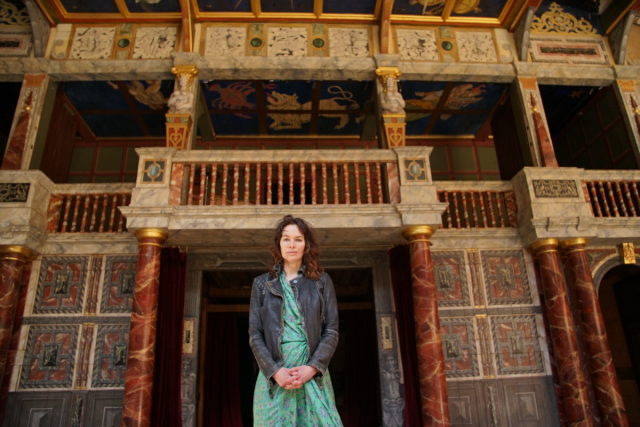 The Book Of Sir Thomas More is Shakespeare's only surviving literary manuscript and is about the Tudor lawyer who was sentenced to death for refusing to recognise Henry VIII as Supreme Head of the Church in England.
Written and edited by a team of playwrights including Anthony Munday, Henry Chettle, Thomas Heywood, Thomas Dekker and Shakespeare, it depicts More's rise and fall and includes a dramatisation of the May Day riots of 1517, when citizens turned on their immigrant neighbours.
In the play, More confronts the rioters, condemning their "mountainish inhumanity" and urging them to consider the "the strangers' case": the plight of London's refugees.
David Miliband, CEO of the International Rescue Committee, said: "Shakespeare knew that refugees needed help and so should we. In his time it was the Lombards fleeing their homes and communities.
"Today people are fleeing their homes and communities in Syria, Yemen and Myanmar.
"The people are different but the reasons are the same: To protect themselves and their loved ones from war, violence and persecution.
"And Shakespeare's rallying cry for humanity is as relevant as ever. Now is the time to answer his cry and stand with refugees."
Michelle Terry, artistic director at the Globe, said: "If Shakespeare is our greatest humanist writer, then it is our humanitarian duty to respond to his own clarion call.
"The Strangers' Case is Thomas More's sadly still relevant plea to the rioting masses as they attack and reject the 'wretched strangers, Their babies at their backs and their poor luggage, Plodding to the ports and coasts for transportation'.
"Where better than the embrace of our wooden O, or the warmth of our Sam Wanamaker Playhouse, in an organisation that was conceived of and created by Sam Wanamaker who himself sought refuge in this country after being blacklisted by his own, to tell these kind of stories.
"But The Strangers' Case isn't a story; it's a hostility which is real, ongoing, and which must be fought.
"I'm so pleased we've been able to partner with the IRC to bring to life Shakespeare's appeal to our 'mountainish inhumanity', in a rallying cry for compassion and empathy which echoes from his century to ours."