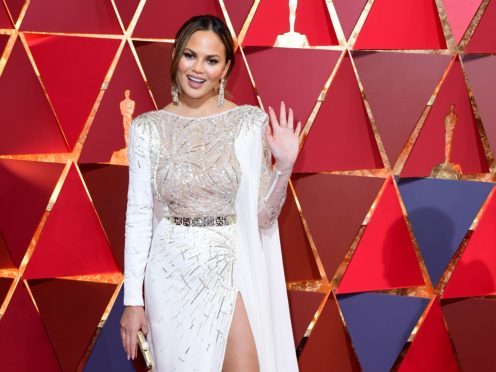 Chrissy Teigen has shared an adorable video of her bathing with daughter Luna.
In the clip, model and TV presenter Teigen laughs as Luna, two, playfully covers her face in bubbles.
She then blows them away, causing the toddler to giggle. Luna continues to clean her mother, who says, "thank you".
Teigen, 32, captioned the video with a bath emoji.
Within 25 minutes of being posted, the clip had already been viewed more than 342,000 times by Teigen's 18.3 million Instagram followers.
Teigen is married to singer John Legend, 39, and the pair also have a son, Miles Theodore, who was born in May.
Earlier this week she defended a fan who asked if Miles was the product of IVF, as Luna was.
After posting a picture of her newborn son on Instagram, a follower commented: "I know IVF was used for Luna was it used for baby brother also?"
Teigen replied: "Yep, he was just on ice a smidge longer. Science and the human body are beautiful."
Several fans criticised the person who asked the question, but Teigen stepped in, saying: "I wasn't offended by it – people are just curious and I think hearing success stories gives people hope. I'm all for talking about IVF."