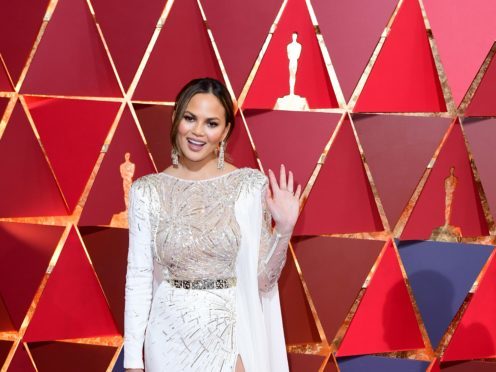 Chrissy Teigen posted an adorable family picture of her holding daughter Luna and newborn son Miles Theodore.
The model and TV presenter, 32, shared the image on Instagram of her two children she shares with singer husband John Legend, 39.
Miles, who was born in May, was wrapped in a blanket while two-year-old Luna wore a dress and sandals for the family picture at the beach.
Teigen, who has 18.3 million followers, captioned the image: "Should I post the one where his head looks unsupported but my face looks good and Luna is over it, the one where his head is supported but my face is just okay and Luna is over it, or him crying and my face looks okay and luna is over it?"
Teigen and Legend married in 2013.
On Saturday, they both attended a Families Belong Together rally in Los Angels to protest against President Donald Trump's immigration policies.
Legend warned the crowd to "resist the temptation to just disengage" and debuted a new song, titled Preach.
Teigen addressed the thousands of protesters and said she was "incredibly proud to be the daughter of an immigrant".
The pair brought Miles Theodore to the event.