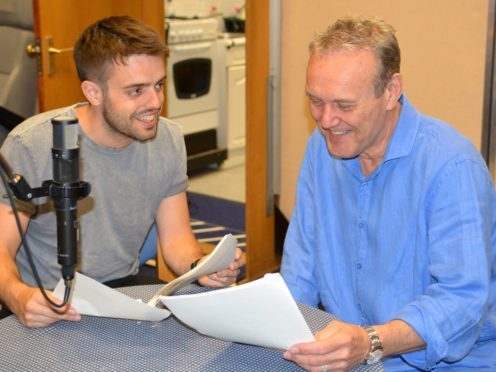 Buffy The Vampire Slayer star Anthony Head has landed a cameo role in The Archers.
The 64-year-old will voice the part of smooth-talker Robin Fairbrother, the father of brothers Toby and Rex, in the world's longest-running soap.
He told the Press Association: "When you're asked to do something that is a classic British bastion, you say'Yes!'
"I don't listen constantly so I don't know all the storylines … But when I'm mucking out the donkeys, because I have some donkeys, I listen to The Archers and Desert Island Discs…
"It's such lovely listening, it doesn't matter if you don't know exactly what's going on."
He said: "The sound effects are absolutely incredible. When you're 'in a field' you're standing on a carpet. When you're 'on a courtyard' you're walking across stone slabs."
The Split actor and former Buffy star went on: "My character is a bit of a smooth-talker. I find it fascinating that he's been around for some time but he's never been heard before.
"He's a wine merchant. He is very affable to everyone, as affable as he possibly can be."
Asked if his alter-ego would cause trouble, he replied: "Not as far as he is concerned."
And he said of the prospect of romance: "That would be quick work, wouldn't it?"
Head will be in the BBC Radio 4 soap for a week but the actor could be open to doing more.
"Who knows? We'll talk about that if anybody asks," he said of any permanent role.
Head will be heard in The Archers for a week from July 29.