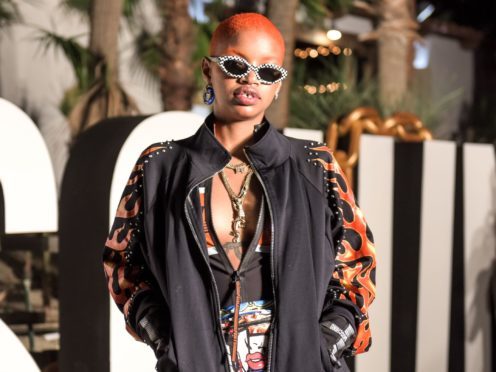 American model Slick Woods has said she loves Rihanna so much she is often left in tears when meeting her.
Woods, one of the fashion world's promising young stars, has modelled for the likes of Marc Jacobs, Calvin Klein, Urban Outfitters and Rihanna's Fenty brand, and has appeared in Vogue magazine.
The 21-year-old, cited as the Barbadian singer and businesswoman's main muse, spoke to Elle UK magazine about their relationship.
"She saw a photo of me on Instagram, found me, and we hit it off," she said.
"You ever loved someone so much that every time you see them, you end up in tears somehow? She reminds me of my mother. Like they're the same f****** person. And I tell them they remind me of each other all the time."
Woods, who is pregnant with her first child with model Adonis Bosso, appears on the cover of the fashion magazine with her baby bump on show.
On becoming a mother, the model – who is famed for her bald head and large tooth gap – said: "At 14, 15, I never expected me to ever be giving any type of life. I never expected to be this happy with having a child.
"Going from a person who fought, to being able to provide for my own family. From not having family, to being able to create your own. Things you lacked, things you missed out on, trauma – you can completely erase those things by creating new life.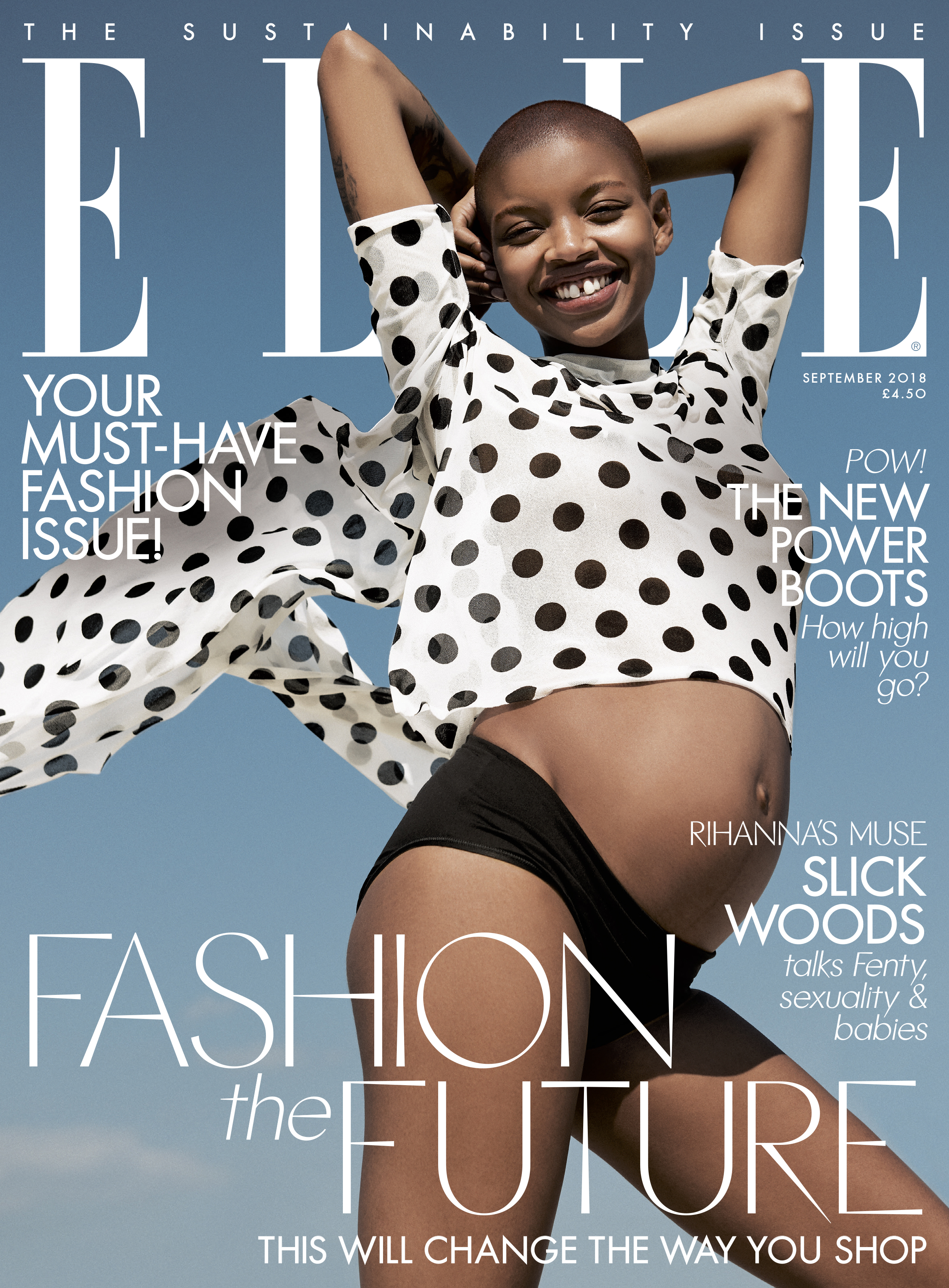 "All those things you didn't get – all those hugs and kisses. I can retract those things with my son's life. In giving him that childhood, it heals you as well. In hugging your son, every hug you give him, it's giving a piece of that back to you, too.
"I need him as much as he needs me."
Los Angeles-born Woods, real name Simone Thompson, said that her son is "going to be gorgeous".
"I hear a lot of sob stories about baby daddy drama," she added.
"Being 21 and my baby's father being excited is just step one. There are girls that don't even have that."
Elle UK's September issue with Slick Woods on the cover is available on August 8.