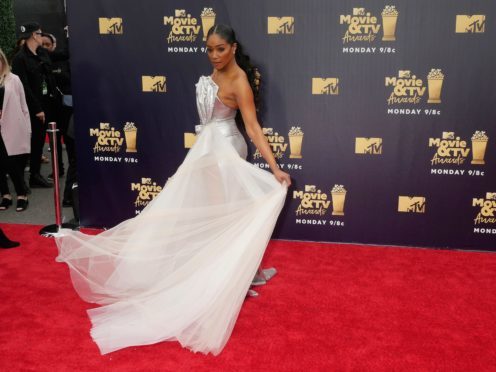 Tiffany Haddish has said she had to go to counselling after she was raped when she was 17.
The Girls Trip star revealed that she was attacked by a police cadet and had to seek help to deal with what had happened to her.
The 38-year-old told US Glamour magazine: "That whole experience put me in such a messed-up place for a long time, and I ended up going to counselling."
Haddish said she reported the incident to the authorities and now protects herself by being aggressive with men.
She said: "Me just yelling out people's names with no thought behind it is pointless. I need a plan.
"I could be a voice, but what's a voice going to do – just keep talking? Or is there action behind it?
"I notice that men are afraid of women that are aggressive. So to protect myself I become semi-aggressive.
"You hear about 'Tiffany always hitting on somebody', but that's to keep them from hitting on me."
The comedian said she has also experienced male producers and directors who wield their power to try to take advantage of her.
She said: "I've had experiences where directors or producers are like 'You want this job?'
"I might get real bossy and say 'First off, don't nobody want to see your little dick!' I get loud, all that."
Haddish also revisited her now-notorious anecdote about an unnamed actress who bit Beyonce at a party.
She denied that she had confirmed the culprit was Love & Basketball star Sanaa Lathan.
She said: "I didn't confirm shit. The reporter was like 'Sanaa Lathan?' I'm, like, three drinks in, so of course I was about to laugh.
"They thought I put her name out there, but I didn't. I never said nothing. And Beyonce didn't say nothing.
"Let the person who (bit Beyonce) bury themselves … I ain't trying to destroy this girl. I didn't say shit about the girl."