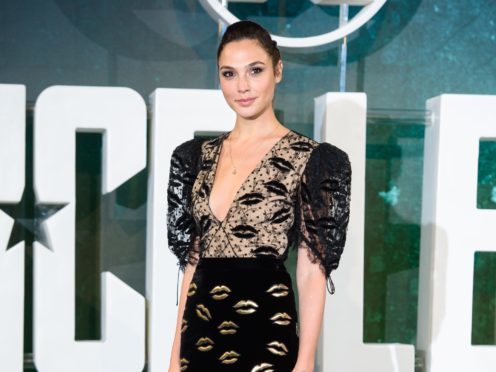 Wonder Woman star Gal Gadot has announced she will voice a character in upcoming Disney animated film Ralph Breaks The Internet: Wreck-It Ralph 2.
Gadot, 33, will play a new character in the sequel to 2012's Wreck-It Ralph called Shank, a tough and talented driver in an gritty online racing game called Slaughter Race.
Gadot shared a picture of the character in a tweet. Next to the photo she wrote: "I'm so excited to finally announce that I am playing a character named Shank in Disney's #RalphBreaksTheInternet hitting theaters this November!
"Such an amazing experience to be a part of this project with such great creators and cast! Welcome to Slaughter Race!"
The sci-fi fantasy film series follows various video game characters who leave their normal in-game roles and socialise in the arcade in which their games machines are based.
Gadot's character will be introduced when returning characters Ralph (John C Reilly) and Vanellope (Sarah Silverman) encounter Shank and her unusual cohorts as they venture to the internet in search of a replacement part for Vanellope's game, Sugar Rush.
The film's director and writer Phil Johnston welcomed Gadot to the movie's voice cast, saying: "There's so much texture to her voice and so much living in her voice.
"If Ralph is Vanellope's big-brother figure, we wanted a big-sister figure. We wanted someone that Vanellope would look up to, and Gal is definitely someone kids and a lot of adults I know aspire to emulate. I can't imagine anyone else embodying that part."
Ralph Breaks The Internet: Wreck-It Ralph 2 launches in UK cinemas on November 30.